60% Off All Back Issues - Marvel, DC, Dark Horse, Image, more
Howdy!
I just returned from an overnight trip to Salt Lake City, where I performed (in boy clothes...) a number in the annual Royal Court of the Golden Spike Empire Snow Ball benefit show. I am the honorary 1/2 Emperor of the RCGSE for this year, so I try to fly up to SLC to help them as often as I can. This year's show was a benefit for 120 indigent people with AIDS living in the northern Utah who have nothing for Christmas. We raised almost $10,000 last night, so we can help 100 of those terribly ill people with a $100 gift card that they can use toward either food, medicine, or small gifts. I think that the members of the RCGSE are planning to host another small fundraiser this month to cover the last 20 people. Snow Ball was a really fun event, for a very good cause.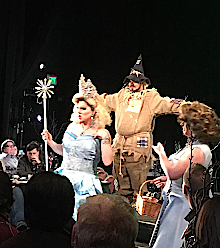 Stage Performers at the RCGSE Snowball

As regards Mile High Comics, our 60% off NANETTE codeword sale is continuing to generate enough orders to keep a smile on my wife's face, even though this tends to be our most difficult financial time of the year. To explain, we almost always have great business in the winter, as people spend a lot of time reading (and ordering comics online) when it is cold and dark. Spring is usually good, too, especially since Free Comic Book Day is our single biggest day of the year. The summer is a slam dunk, as local parents bring their kids to Jason St. in droves, and 10-20 visitors a day from out-of-state (and from outside the USA...) stop by to purchase old comics. The fall (September-November), however, is when we typically see our revenues drop by 30%, or more, as the tourist business dries up, and kids go back to school.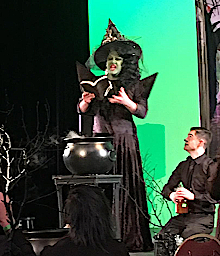 Stage Performers at the RCGSE Snowball

Knowing that the fall is going to be slow, we always cut expenses and seek to economize wherever we can. This year, however, we have been getting hit with a flurry of unexpected costs, such as the $18,000+ that was required to fix our building's broken sprinkler system pipes. Sigh... The good news is that truly great back issue comics and magazines collections have been walking into Jason St. in staggering numbers over the past 90 days. While buying those hundreds of collections has actually crimped our short term cash flows even further, having so many beautiful issues in stock bodes very well for our winter season, so most of us are quite happy. Except, of course, my long-suffering wife Nanette, who has taken on the responsibility to pay all of our bills. She has gently nudged me (ahem...) to quickly sell at least a small portion of our recent acquisitions to help her in her task of keeping us afloat. After 43 years together, how could I possibly deny her?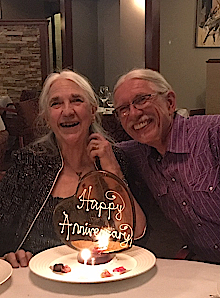 Chuck & Nanette's 40th Anniversary

In a nutshell, that is why I am keeping our 60% off NANETTE codeword sale in effect for you on all ten million of our back issue comics and magazines this week, even though we just had an absolutely fabulous weekend of sales, both online, and in Jason St. Only new issues, a few variants, and our professionally-graded comics are excluded from the 60% off NANETTE sale. All 250,000 of our trade paperbacks and graphic novels are on sale for your right now at 40% off, with no codeword needed as those softcover book prices have been changed right in our website. The same holds true for our 50,000 comics hardbacks, which are discounted for you right now on our website by 30% off. Suffice it to say, we really and truly are working hard to provide you with great deals during the NANETTE sale!
Well, that's it for today. I now need to get back to working on improving the look and feel of our giant retail store for the very important Holiday season. Before I go, however, I did want to also offer you your choice among five books that you can have included with your next order completely for free. You can choose one book for free from the list below if your order exceeds $50 (after all discounts), or any three for free if your order exceeds $125. We have limited supplies on these books, so this offer needs to expire on Saturday, Dec. 8th. Please do enjoy these awesome free books with our sincere thanks for your continuing support of Mile High Comics.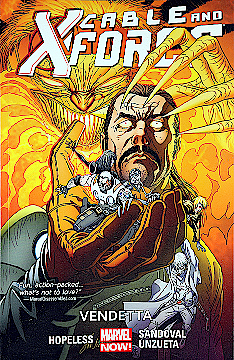 CABLE & X-FORCE VOL. 4: VENDETTA SC Cover Price $19.99 (Please put Title in the "notes" section)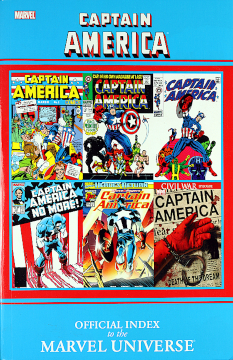 CAPTAIN AMERICA: OFFICIAL INDEX TO THE MARVEL UNIVESE SC Cover Price $24.99 (Please put Title in the "notes" section)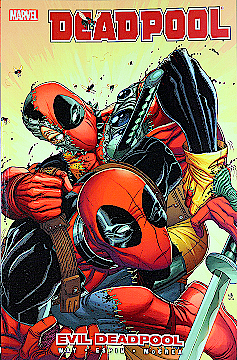 DEADPOOL VOL. 10: EVIL DEAPOOL SC Cover Price $16.99 (Please put Title in the "notes" section)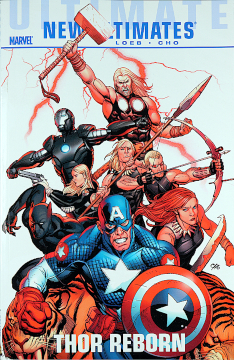 ULTIMATE COMICS: NEW ULTIMATES - THOR REBORN SC Cover Price $19.99 (Please put Title in the "notes" section)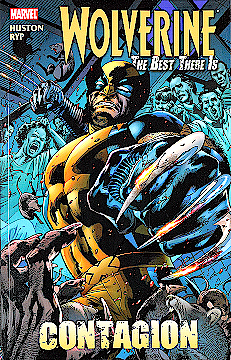 WOLVERINE: THE BEST THERE IS - CONTAGION SC Cover Price $19.99 (Please put Title in the "notes" section)

Happy collecting!
Chuck Rozanski,
President - Mile High Comics, Inc.
December 3, 2018