Local News - Special Toys Auction this Weekend + Wrestling!
Howdy!
This Saturday morning, starting at 11:30 AM, we will be hosting our annual Christmas toys and gifts auction at the Mile High Comics Jason St. Mega-Store, 4600 Jason St., Denver. This annual event has been highly popular with our younger fans in past years, as we try to focus our auction lots toward items that are inexpensive, and that make fun gifts for kids to both give, and to get. We have over 55 lots already built for this year's auction, with approximately 400! different items. All will be sold for no minimum bid, with all younger bidders receiving preferred treatment. This will be an exceptionally fun day, so bring your entire family!
Saturday evening, we will host another awesome event at Jason St. when the wild and crazy New Era pro wrestlers put on a fantastic exhibition for you of their amazing athletic prowess. A full size wrestling ring has already been constructed in our events area, with seating for 300 fans. This month's event is a special TOYS FOR TOTS benefit, and rumor has it that active duty members of the United States Marine Corps will be on hand to help them to accept your toy donations. Please try to attend this awesome event, and also help the children of our Community, at the same time as you get to have some great fun with your own family. Doors open at 6:00 PM, wrestling begins at 7:00.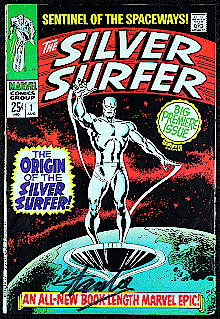 SILVER SURFER #1 Signed by Stan Lee (Just came in Today!)

My only other news item for today is a quick mention that we have been buying comics and toy collections at Jason St. at an absolutely unprecedented pace over the past ten days. Words cannot adequately express the amazing diversity of our purchasing, so I am going to ask Will Moulton to provide you with a just a few sample photos. Bear in mind, however, that given that we have purchased nearly 100 collections, we have acquired far more cool collectibles than these photos could ever reflect.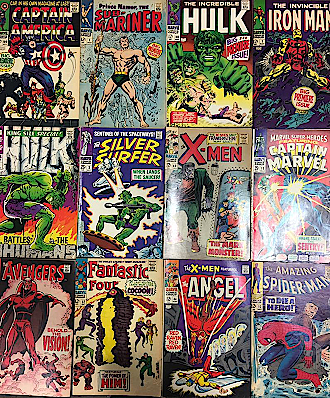 Some of the Marvel Silver Age comics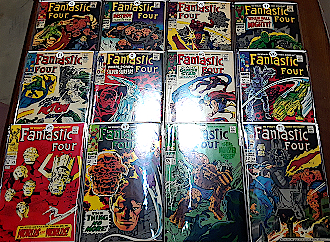 Some of the FANTASTIC FOUR comics

Happy collecting!
Chuck Rozanski,
President - Mile High Comics, Inc.


November 29, 2018

P.S. Here are some of the auction lots in this Saturdays annual Christmas toys and gifts auction.