New Collection of Marvel Silver Age Just Arrived
Hi,
This is William with Mile High Comics. This will be a quick newsletter today as we are all running around trying to get all of the orders out the door as fast as possible.
First the 60% off NANETTE codeword it still running. This 60% off code word applies to all ten+ million back issue comics and magazines, excepting only new issues, a few variants, and our professionally-graded comics.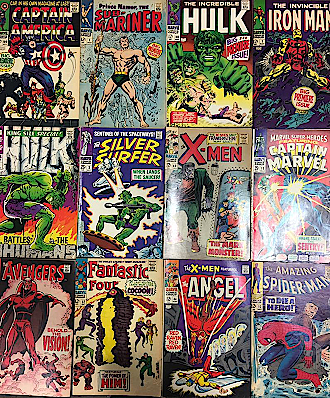 Some of the Marvel Silver Age comics

Second I just got in a great collection of Marvel Silver Age comics, most will be listed in tomorrow's Premium New-In-Stock with the rest uploaded by Friday. This collection has some good key issues including a CAPTAIN AMERICA #100, IRON MAN #1, SUB-MARINER #1, HULK #102, AVENGERS #57, and just hundreds more. I will include a few pictures throughout this newsletter. Most of the grades are VG/FI but there are a few VFs. Take a look at tomorrow's New-In-Stock, I am sure these will not last long as every comic in this collection can be bought at 40% of list price when using the NANETTE codeword.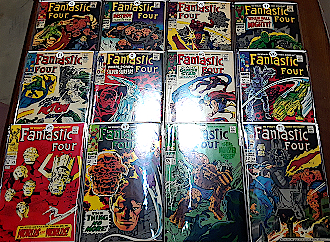 Some of the FANTASTIC FOUR comics

That's it for today, hope all of you are having a great week!
William Moulton,
Operations Manager - Mile High Comics, Inc.
November 28, 2018