Scarce Warren Magazines and Charlton Comics - Codeword Ends Friday
Howdy!
I just returned from helping to pick up over 7,000 lbs of food and drink at the wonderful Food Bank of the Rockies. After spending the last seven months working with the awesome volunteers of "Feeding Denver's Hungry," we are melding into quite an efficient team. Given the enormous number of disabled, elderly, and homeless people in lower downtown Denver who benefit from our efforts, it's a darn good thing that we're figuring out more efficient ways to provide help.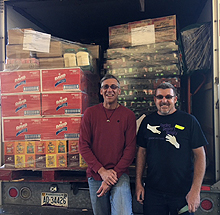 Dale Epps and Jim Scharper with a very very full truckload of food!

I could be a bit premature, but I think that we might have over 1,000 clients show up tomorrow morning between our stops at Urban Peak, The St. Francis Center, and The Colorado Coalition for the Homeless. We served a record-setting 870 last week. That is a huge number of people that are in need of food assistance, but only about 10% of the estimated total number of people living on the streets of Denver. If word keeps spreading, we may soon be overwhelmed.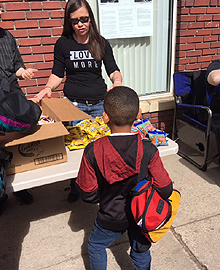 Our daughter, Tanith Rozanski, helping a young client last week near the Colorado Coalition for the Homeless

If you would like to help us in our endeavors, we do still have approximately 75 sets remaining of the upcoming 2017 Free Comic Book Day variant editions. We have been allowing advance reservations for these sets (a set contains all 52 of the 2017 variants, plus a $24.95 Mile High Comics STAR WARS variant (our choice), and the Mile High Comics FCBD Wonder Woman & DC SUPERHERO GIRLS variants) in exchange for a $40 donation to Feeding Denver's Hungry. We will ship out these incredible sets on Monday, May 8th, which is the week following Free Comic Book Day.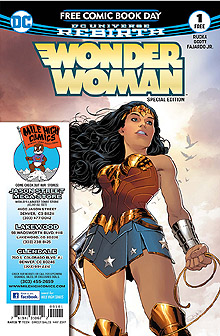 FCBD WONDER WOMAN Mile High Variant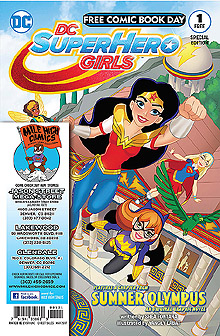 FCBD DC SUPERHERO GIRL Mile High Variant

Speaking of Free Comic Book Day, I did want to mention a theory that I have developed that comics retailers may have significantly under ordered this year's FCBD variants. My reasoning is based on the sales numbers that I am hearing from various comics industry sources, that indicate that many comics shops experienced sales declines of 5%-15% during last winter's critical November/December holiday sales season. I have been a comics retailer for 47 years, and one consistent pattern that I have observed during that very long span of time is that everyone cuts back on their ordering during the first quarter, especially if Christmas was slow. This year's Christmas was particularly downbeat, so I have to believe that few (if any...) comics retailers advance ordered heavily on the FCBD variants. That may well lead to spot shortages of FCBD variants in certain key markets. It's only a theory, but one that is grounded in some measure of logic.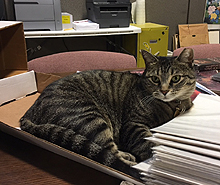 Cambridge came by to supervise our grading of the new collections..

In other news, we are continuing to buy collections of rare material at an accelerating pace. Will Moulton received the remainder of that incredible estate of Michael Linsner DAWN material yesterday, and worked nonstop for the remainder of the day to list everything from the collection into our Premium New-In-Stock for today. All of these Linsner items are one-of-a-kind, however, so only the product listings are up today. Chris photographed all of the new Linsner items this morning, and those new cover scans will appear for you on Friday morning. Given that most of the second wave consisted of autographed prints and portfolios, images are very important...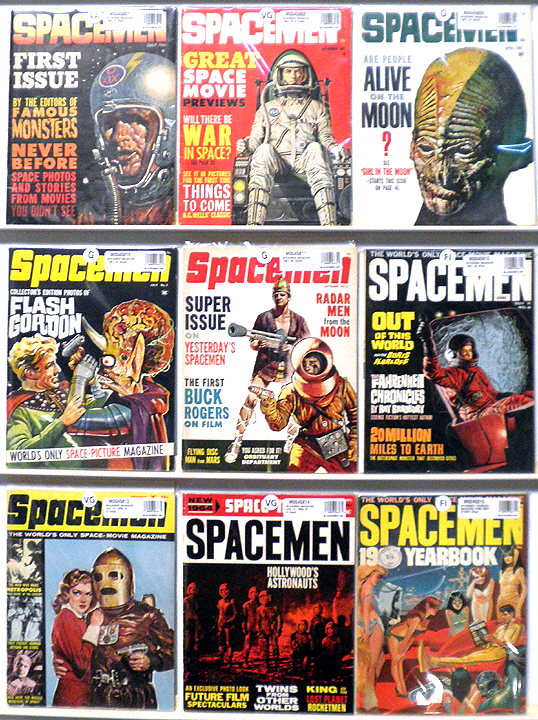 Some of the SPACEMEN Magazines instock now!

Meanwhile, I purchased some remarkably scarce Warren magazines, including the first complete run of the 1961 SPACEMEN series that I have every owned, and a complete run of Larry Ivy's MONSTERS AND HEROES. In addition, I bought a small, but delightful, grouping of early Charlton titles, including issues of MANY GHOSTS OF DR. GRAVES, MIDNIGHT TALES, SCARY TALES, SPACE ADVENTURES (Vol 3), and STRANGE SUSPENSE STORIES. Pam began grading this collection late yesterday, and finished this morning. Another group of issues from other Charlton titles will appear for you in Thursday's New-in-Stock link.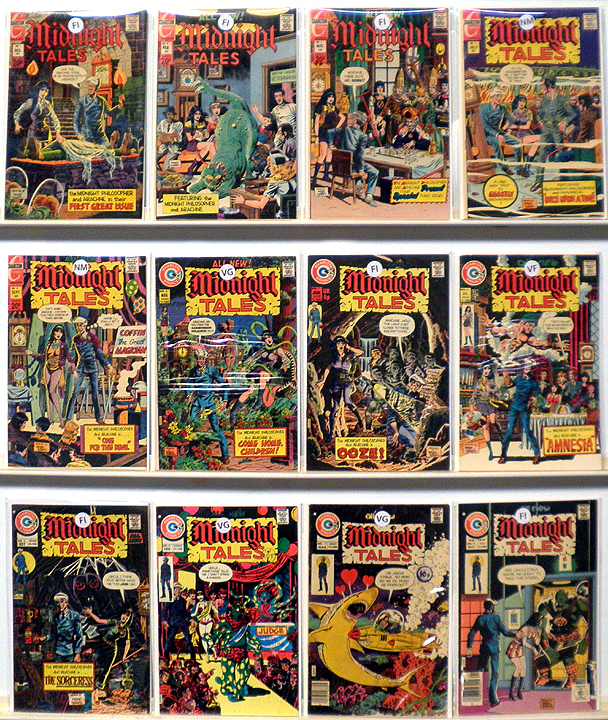 Some of the Midnight Tales comics instock now!

Before I leave the topic of comics, I do want to mention again that our annual 30% off SPRINGBREAK! codeword sale will be ending on Friday. This generous sale applies to all ten million back issue comics and magazines that we list on our website, including those that we just purchased and listed in New-in-Stock. Only new issues, a few variants, and our CGC's are excluded from the SPRINGBREAK! 30% discount benefit. Our annual book sale (which does not require a codeword) will also end on Friday. Our 30%-40% off sale prices our book are listed for you right on our website. Enjoy!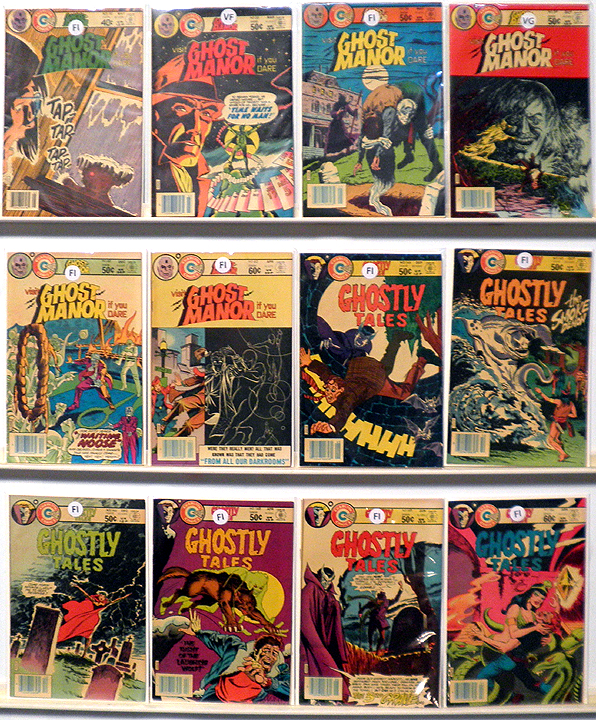 Some of the Charlton GHOST comics instock now!

Happy collecting!
Chuck Rozanski,
President - Mile High Comics, Inc.
April 5, 2017

P.S. Will Moulton just knocked on my office door to let me know that he just purchased another 500+ Silver Age and Bronze Age Marvel and DC issues. Most are in very affordable lower grades, and should be posted for you in tomorrow morning's New-In-Stock link, at about 11 AM. Whew!