Ten Million Comics and Magazines On Sale - Marvel, DC, Dark Horse, Image, IDW
Howdy!
I am very much looking forward to this afternoon, as I am finally going to be able to sort some out some great comics for Will Moulton. Locating especially nice back issues from large masses of comics that we have purchased has always been one of my favorite tasks, but my opportunities to engage in this personally rewarding effort have been limited of late. Simply put, I spend so much time recently helping the poor here in Denver that my own sorting comics has had to be put on the back burner.
That having been said, I worked late into the night during the entire week before I went to New York, so Will does still has several stacks of great comics to grade from my previous efforts. Check out New-In-Stock for this week to see the huge listings of comics, books, and magazines that Will and Pam have just added into NIS for you. Our online inventory continues to expand for you each and every week!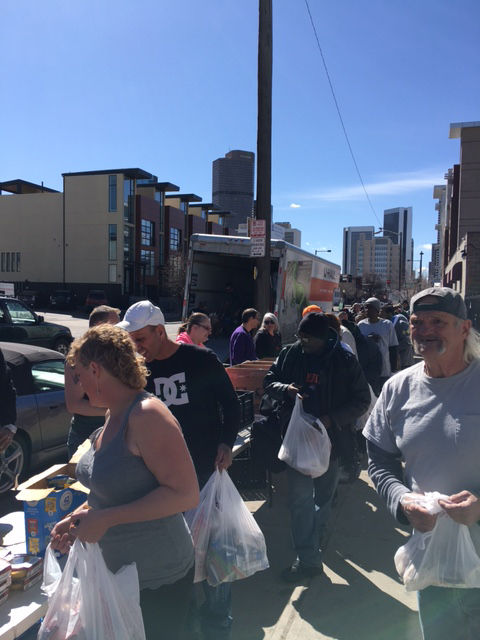 Some of the people waiting in line for food!

Speaking of helping the poor, Thursdays are when I help to lead the volunteers of Feeding Denver's Hungry in our mission to distribute free food to Denver's elderly, disabled, and homeless. Yesterday's efforts were quite successful, with 37 volunteers combining to provide 800+ people a total of about 10,000 lbs of food and drinks, most of which we receive from the Food Bank of the Rockies. The awesome volunteers at the Food Bank made sure that we had 400 small bottles of fresh milk and chocolate milk to give away yesterday, which was especially appreciated by the young children that we serve.
Returning to the topic of comics, I am down to sorting my last 20 long boxes of comics from my purchases of last fall. What that means is that I am finally back in the market to purchase a few more large collections. If you know of any longtime collectors who might be seeking to sell their comics and/or their books, please have them get in contact with Will Moulton at moulton@milehighcomics.com. He will begin the process by seeing if we are in the same ballpark as regards price. With larger collections I do make out-of-state house calls, but advance planning is a must.
I'll close with a couple of quick reminders. First, we have a huge no-minimum-bid comics and toy auction scheduled for tomorrow morning at Jason St., starting at 11:30 AM. Even though we have over 500 items to sell, this auction will need go very quickly, as I am performing a number for the Denver's Got Talent benefit show at the amazing TRACKS nightclub at 6 PM.
Second, don't forget that you can save 30% on any back issue comics or magazine order that you place with us this weekend via our new 30% off SPRINGBREAK! codeword sale. The SPRINGBREAK! codeword discount applies to all ten million of our back issue comics or magazine, excluding only new issues, a few variants, and our CGC's.
Happy collecting!
Chuck Rozanski,
President - Mile High Comics, Inc.
March 24, 2017

P.S. Below are some photo arrays of comics that we've added for you this week. Enjoy!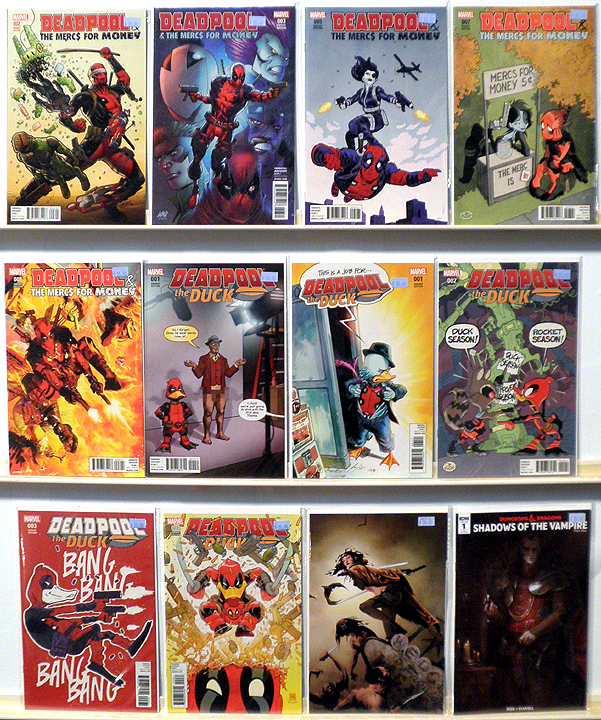 Array #1 of some of the comics on sale now!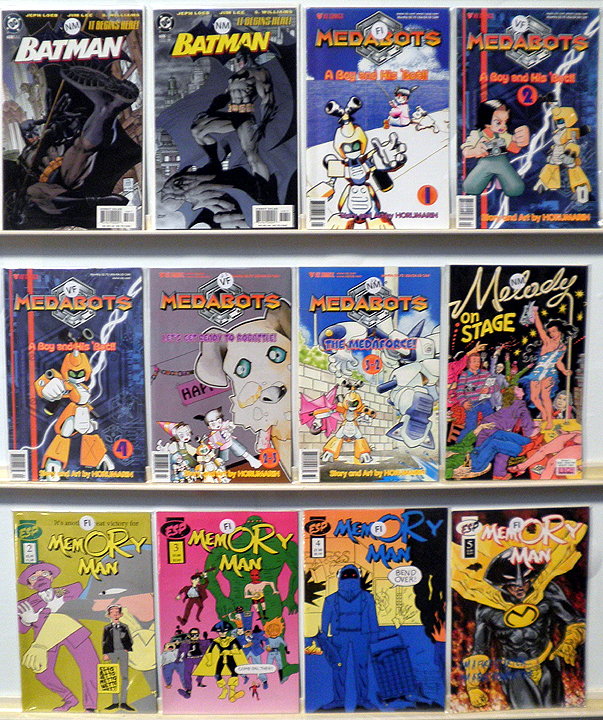 Array #2 of some of the comics on sale now!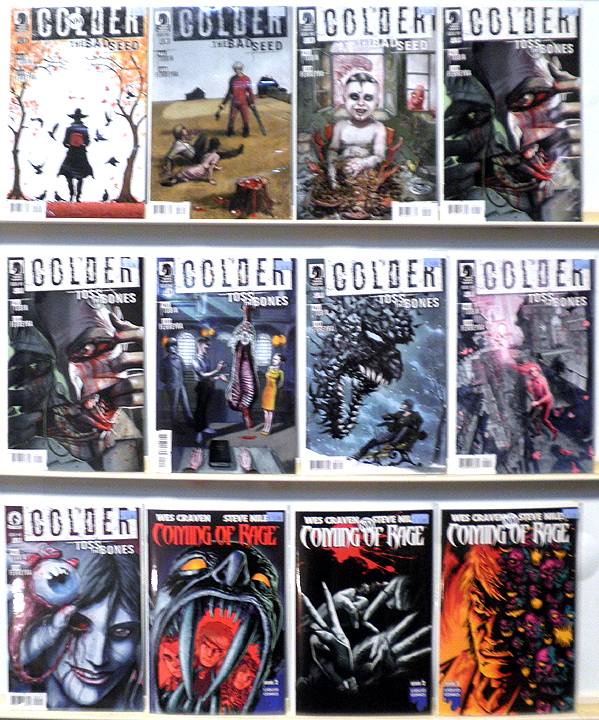 Array #3 of some of the comics on sale now!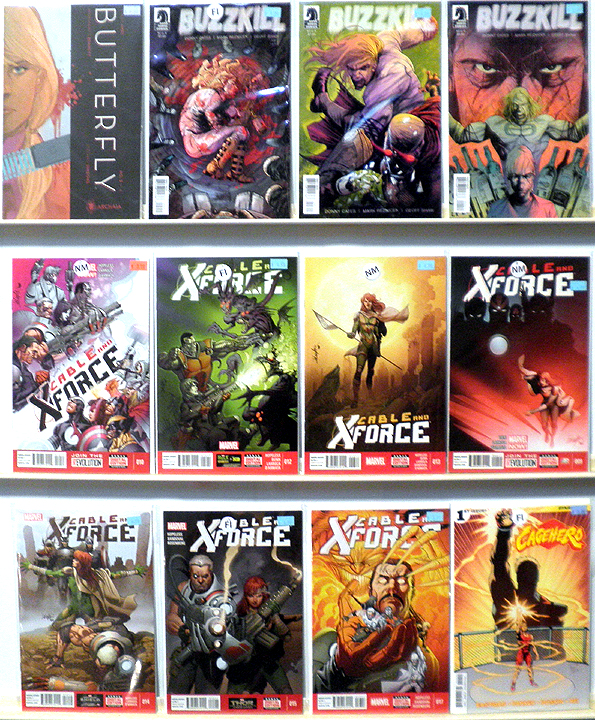 Array #4 of some of the comics on sale now!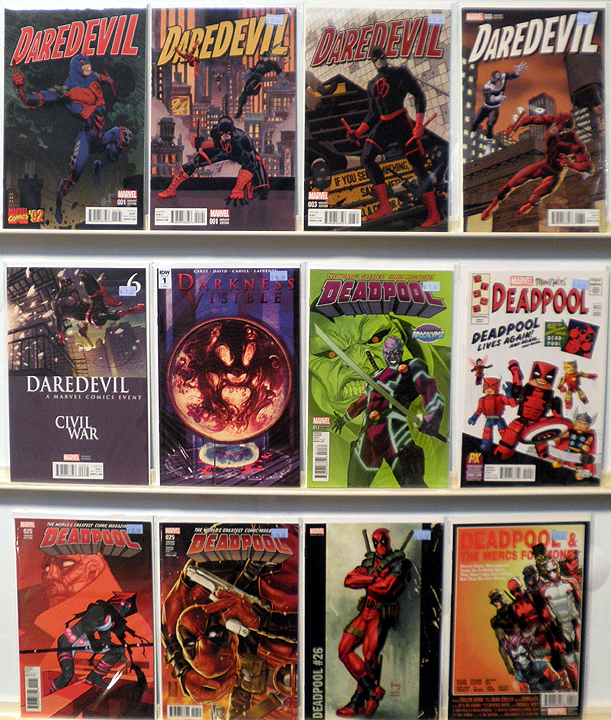 Array #5 of some of the comics on sale now!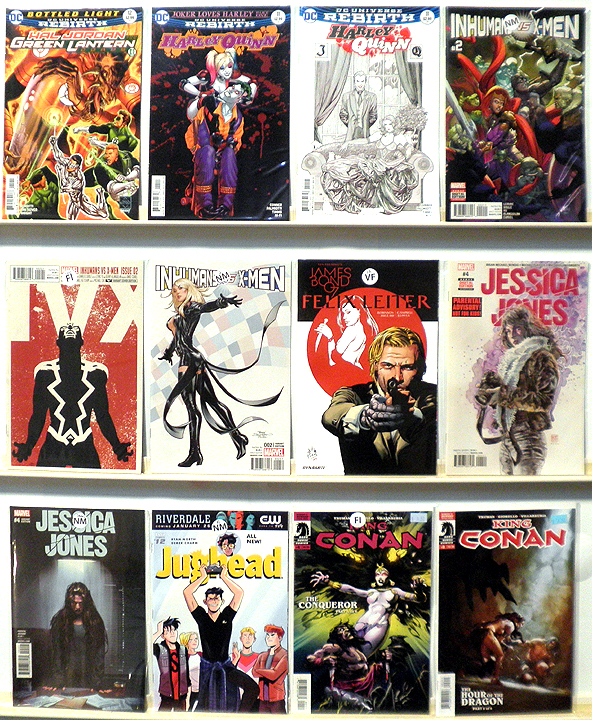 Array #6 of some of the comics on sale now!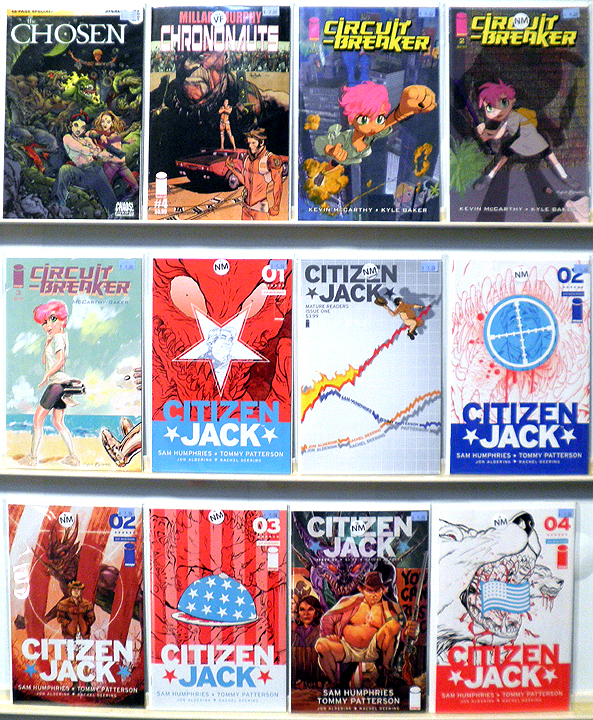 Array #7 of some of the comics on sale now!