Local News - 60% Off Sale On All Comics
Hello!
All weekend we are running a huge 60% off back issue comics and magazine sale at our Giant Mile High Comics Mega Store. It is the World's Largest Comic Book Store. Excluding only new issues, a few variants, and our professionally-graded issues. We have over Ten Million comic books, graphic novels, and toys in stock. We also have over 100,000 comics priced at only $1.00.
Collections are coming in daily and we have been getting in some really good stuff. If you haven't stopped by in a while, come down this weekend and see our vast inventory. We truly have something for everyone! It isn't to early to start shopping for the Holidays.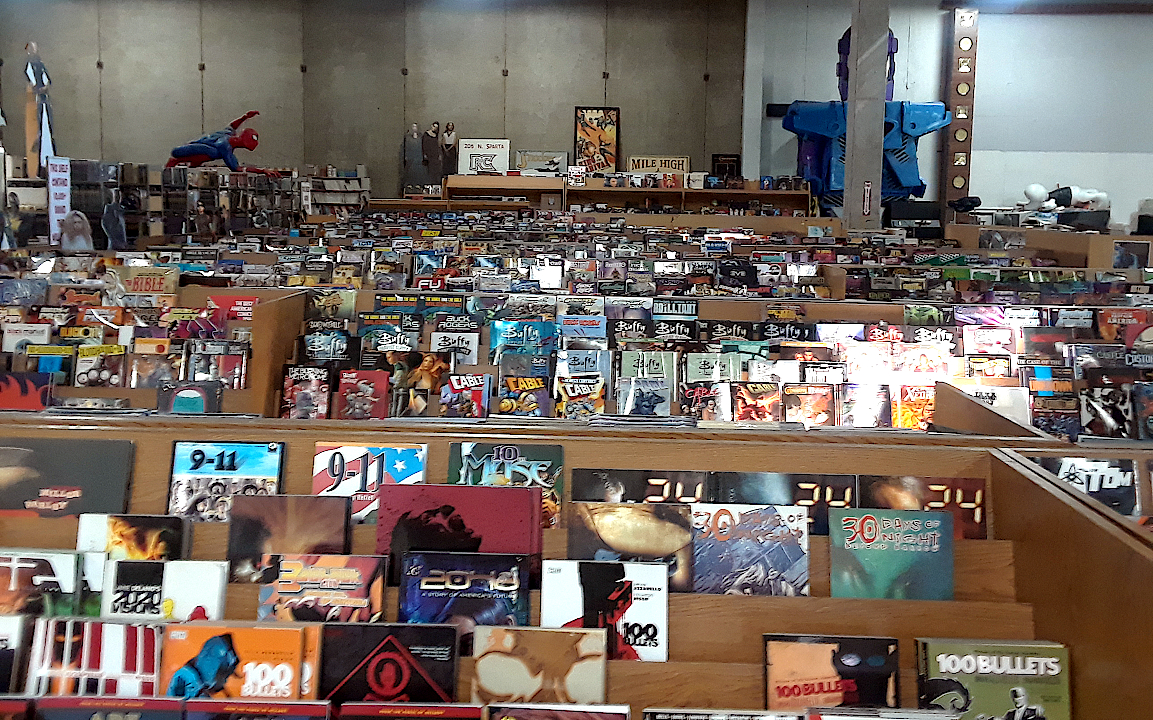 Some of our Trade Paperbacks and Graphic Novels

As always Free admission and kids are very welcome. It's 45,000 square feet of family fun! Just off the I-70/Pecos exit, in Denver.
Have a great Weekend!
William Moulton,
Operations Manager - Mile High Comics, Inc.
November 15, 2018