Nanette's Van Stolen - 60% Off NANETTE Sale On All Comics
Howdy!
This past Monday definitely will go down in my memory as one of my least favorite, ever. It began with the sad news that my friend, Stan Lee, had passed away. If that dreadful news wasn't bad enough, the police then visited my wife, Nanette, at our farm to ask about why her minivan was setting in a concrete culvert in a farmer's field 20 miles away, with no rear passenger side tire.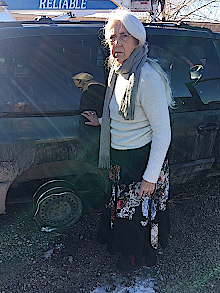 Nanette with her van Wednesday.

It turns out that Nanette's van had been stolen from the driveway of our farm on Saturday, presumably by a homeless man. He left his clothes, cans of food, and his sign inside. Sadly, while Nanette's van was old, it was a parting gift to her from her father who passed away several years ago. That made seeing it so cavalierly broken and trashed in the impound lot this morning especially sad.
All of the above having been said, I am going to restart our 60% off NANETTE codeword sale today on all of our back issue comics and magazines, excluding only new issues, a few variants, and our professionally-graded issues. A little bit of the money that we derive from the sale will go to help Nanette directly (such as helping her to cover the cost of having new locks installed at the farm, since our thief now has our house key, too...), but most will be directed toward making her job easier at Mile High Comics. Nanette pays our company bills for us, and as I am sure that you can imagine, that is an endless struggle for her. Seeing a few extra orders come in from our website would definitely brighten her day, so I am going to offer some of our comics at exceptionally steep discounts for a while, just to make my beloved wife smile, again. Any contribution that you might be willing to make to this effort would be most sincerely appreciated...
In addition to offering you 60% off via the NANETTE codeword, I am also going to begin today a holiday program of offering you special free bonus books for placing larger orders. We have about 20 extra copies each on the books listed below. You qualify to choose one free book if your order (net of all discounts) is at least $50, or your choice of any three books if your order is at least $125. Just let us know in the "notes" section of our online order form as to which book, or books, you would like included with your order at no additional charge. Please do be aware, however, that supplies are limited, so our free offer on these five books will need to expire on Saturday. I have more free books to list in future newsletter, but our inventory is not yet complete.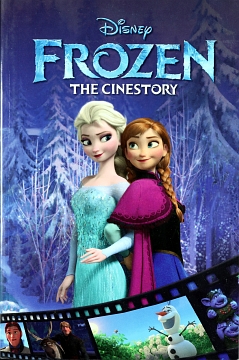 DISNEY FROZEN - THE CINESTORY TPB (Please put Title in the "notes" section)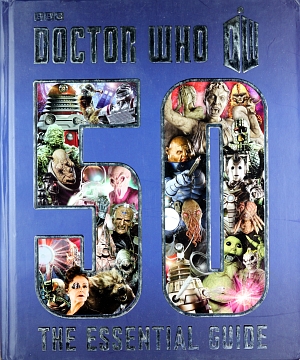 DOCTOR WHO: 50 YEARS - THE ESSENTIAL GUIDE HC (Please put Title in the "notes" section)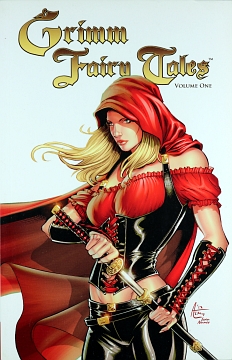 GRIMM FAIRY TALES VOLUME 1 TPB (Please put Title in the "notes" section)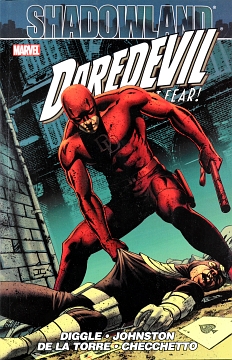 SHADOWLAND: DAREDEVIL TPB (Please put Title in the "notes" section)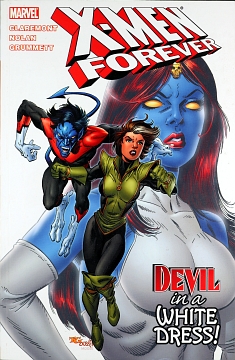 X-MEN: FOREVER - DEVIL IN A WHITE DRESS TPB (Please put Title in the "notes" section)

Happy collecting!
Chuck Rozanski,
President - Mile High Comics, Inc.
November 14, 2018

P.S. Here is a listing of even more nice comics that were just entered.
MARVEL

AVENGERS (1963) (#1-402) (MARVEL) #163

AVENGERS (1963) (#1-402) (MARVEL) #163 Fine

AVENGERS (2018) (#1-UP) (MARVEL) #10 ADAMS Near Mint/Mint
AVENGERS (2018) (#1-UP) (MARVEL) #10 MARQUEZ Near Mint/Mint

AVENGERS BY JASON AARON VOL. 1: FINAL HOST TPB (2018) #1 Near Mint/Mint

AVENGERS WORLD (2014) #1 BLANK CVR Very Fine

BLACK PANTHER (2016) (#1-18) (MARVEL) #4 GREENE Very Fine

BLACK PANTHER VOL. 2: AVENGERS OF THE NEW WORLD HC (2018) #1 Near Mint/Mint

CAPTAIN AMERICA (1968) (#100-454) (MARVEL) #206 CGC 9.4 Near Mint/Mint
CAPTAIN AMERICA (1968) (#100-454) (MARVEL) #360 Very Fine

CAPTAIN AMERICA: STEVE ROGERS (2016) #3 KUDER Near Mint/Mint
CAPTAIN AMERICA: STEVE ROGERS (2016) #3 KUDER Very Fine
CAPTAIN AMERICA: STEVE ROGERS (2016) #3 MADUREIRA Very Fine

CONAN (1970) (#1-275) (CONAN THE BARBARIAN) (MARVEL) #57 CGC 9.4 Near Mint/Mint
CONAN (1970) (#1-275) (CONAN THE BARBARIAN) (MARVEL) #68 Very Fine
CONAN (1970) (#1-275) (CONAN THE BARBARIAN) (MARVEL) #72 Near Mint/Mint
CONAN (1970) (#1-275) (CONAN THE BARBARIAN) (MARVEL) #80 Very Fine
CONAN (1970) (#1-275) (CONAN THE BARBARIAN) (MARVEL) #81 Very Fine
CONAN (1970) (#1-275) (CONAN THE BARBARIAN) (MARVEL) #82 Very Fine

DAKEN: DARK WOLVERINE - PRIDE COMICS BEFORE THE FALL HC (2012) #1 Near Mint/Mint

DAREDEVIL (1964) (#1-380) (MAN WITHOUT FEAR) (MARVEL) #28 Good
DAREDEVIL (1964) (#1-380) (MAN WITHOUT FEAR) (MARVEL) #44 Good
DAREDEVIL (1964) (#1-380) (MAN WITHOUT FEAR) (MARVEL) #57 Good
DAREDEVIL (1964) (#1-380) (MAN WITHOUT FEAR) (MARVEL) #77 Very Good
DAREDEVIL (1964) (#1-380) (MAN WITHOUT FEAR) (MARVEL) #81 Good
DAREDEVIL (1964) (#1-380) (MAN WITHOUT FEAR) (MARVEL) #87 Very Good
DAREDEVIL (1964) (#1-380) (MAN WITHOUT FEAR) (MARVEL) #88 Fine
DAREDEVIL (1964) (#1-380) (MAN WITHOUT FEAR) (MARVEL) #89 Very Good
DAREDEVIL (1964) (#1-380) (MAN WITHOUT FEAR) (MARVEL) #91 Very Good
DAREDEVIL (1964) (#1-380) (MAN WITHOUT FEAR) (MARVEL) #112 Very Good


DAREDEVIL (1964) (#1-380) (MAN WITHOUT FEAR) (MARVEL) #116

DAREDEVIL (1964) (#1-380) (MAN WITHOUT FEAR) (MARVEL) #116 Very Good

DAREDEVIL (1998) (#1-119, 500-512) (MARVEL) #114 VAR CGC9.8 Near Mint/Mint

DEADPOOL CLASSIC TPB (2008) #6 4TH PRINT Near Mint/Mint

DEATHLOK: THE DEMOLISHER TPB (2011) #1 Near Mint/Mint

DISNEY COMIC HITS (1995) #8 NEWSSTAND Good

GI JOE #7 NEWSSTAND Very Good
GI JOE #10 NEWSSTAND Very Good
GI JOE #26 NEWSSTAND Fine
GI JOE #94 NEWSSTAND Very Good

GUARDIANS OF THE GALAXY HC (2015) #4 Near Mint/Mint

HEROES REBORN: FANTASTIC FOUR TPB (2006) #1 Very Good

HULK (1962) (#1-6, #102-474, #600-635)(INCREDIBLE)(MV) #116 Good
HULK (1962) (#1-6, #102-474, #600-635)(INCREDIBLE)(MV) #121 Good
HULK (1962) (#1-6, #102-474, #600-635)(INCREDIBLE)(MV) #139 Very Good
HULK (1962) (#1-6, #102-474, #600-635)(INCREDIBLE)(MV) #141 Good
HULK (1962) (#1-6, #102-474, #600-635)(INCREDIBLE)(MV) #142 Good
HULK (1962) (#1-6, #102-474, #600-635)(INCREDIBLE)(MV) #145 Very Good
HULK (1962) (#1-6, #102-474, #600-635)(INCREDIBLE)(MV) #148 Very Good
HULK (1962) (#1-6, #102-474, #600-635)(INCREDIBLE)(MV) #150 Very Good
HULK (1962) (#1-6, #102-474, #600-635)(INCREDIBLE)(MV) #158 Very Good
HULK (1962) (#1-6, #102-474, #600-635)(INCREDIBLE)(MV) #160 Very Good
HULK (1962) (#1-6, #102-474, #600-635)(INCREDIBLE)(MV) #161 Good
HULK (1962) (#1-6, #102-474, #600-635)(INCREDIBLE)(MV) #208 WHITMAN Very Good

IRON MAN (1968) (#1-332) (INVINCIBLE IRON MAN)(MARVEL) #74 Fine
IRON MAN (1968) (#1-332) (INVINCIBLE IRON MAN)(MARVEL) #75 Fine
IRON MAN (1968) (#1-332) (INVINCIBLE IRON MAN)(MARVEL) #82 Fine
IRON MAN (1968) (#1-332) (INVINCIBLE IRON MAN)(MARVEL) #83 Very Fine
IRON MAN (1968) (#1-332) (INVINCIBLE IRON MAN)(MARVEL) #84 Fine
IRON MAN (1968) (#1-332) (INVINCIBLE IRON MAN)(MARVEL) #85 Fine
IRON MAN (1968) (#1-332) (INVINCIBLE IRON MAN)(MARVEL) #91 Very Good
IRON MAN (1968) (#1-332) (INVINCIBLE IRON MAN)(MARVEL) #95 Fine


JOURNEY INTO MYSTERY (1972) (#1-19) #2

JOURNEY INTO MYSTERY (1972) (#1-19) #2 Very Good
JOURNEY INTO MYSTERY (1972) (#1-19) #11 Fine
JOURNEY INTO MYSTERY (1972) (#1-19) #16 Fine

JUNGLE ACTION (1972) (#1-24) (MARVEL) #1 Fine
JUNGLE ACTION (1972) (#1-24) (MARVEL) #2 Fine
JUNGLE ACTION (1972) (#1-24) (MARVEL) #17 Very Good
JUNGLE ACTION (1972) (#1-24) (MARVEL) #19 Very Good
JUNGLE ACTION (1972) (#1-24) (MARVEL) #20 Fine
JUNGLE ACTION (1972) (#1-24) (MARVEL) #22 Fine

KID COLT (1962) (#103-229) (MARVEL) #152 Very Good
KID COLT (1962) (#103-229) (MARVEL) #168 Fine
KID COLT (1962) (#103-229) (MARVEL) #183 Fine
KID COLT (1962) (#103-229) (MARVEL) #196 Fine
KID COLT (1962) (#103-229) (MARVEL) #212 Very Fine

MAGNETO (2014) (#1-21) (MARVEL) #1 2ND PRINT Very Fine

MAN-THING (1974) (#1-22) (MARVEL) #1 Very Good
MAN-THING (1974) (#1-22) (MARVEL) #7 Fine
MAN-THING (1974) (#1-22) (MARVEL) #13 Fine
MAN-THING (1974) (#1-22) (MARVEL) #14 Fine
MAN-THING (1974) (#1-22) (MARVEL) #15 Very Good
MAN-THING (1974) (#1-22) (MARVEL) #16 Fine
MAN-THING (1974) (#1-22) (MARVEL) #17 Fine
MAN-THING (1974) (#1-22) (MARVEL) #18 Very Good

MAN-THING GIANT-SIZE (1974) #2 Fine

MARVEL CHILLERS (1975) #3 Fine
MARVEL CHILLERS (1975) #6 Fine

MARVEL COMICS PRESENTS (1988) #72 Near Mint/Mint

MARVEL FEATURE (1971) (#1-12) #11 Good

MARVEL FEATURE (1975) (#1-7) (RED SONJA) #7 Fine

MARVEL PREMIERE (1972) #3 Good
MARVEL PREMIERE (1972) #28 Fine
MARVEL PREMIERE (1972) #28 Very Good

MARVEL PRESENTS (1975) #3 Fine
MARVEL PRESENTS (1975) #7 Fine

MARVEL SPOTLIGHT (1971) (#1-33) (MARVEL) #29 Very Good
MARVEL SPOTLIGHT (1971) (#1-33) (MARVEL) #32 Very Good

MARVEL TALES (1964) #67 Very Fine

MARVEL TEAM-UP (1972) (#1-150) (MARVEL) #4 Very Good
MARVEL TEAM-UP (1972) (#1-150) (MARVEL) #22 Fine
MARVEL TEAM-UP (1972) (#1-150) (MARVEL) #23 Very Good
MARVEL TEAM-UP (1972) (#1-150) (MARVEL) #24 Fine
MARVEL TEAM-UP (1972) (#1-150) (MARVEL) #39 Fine
MARVEL TEAM-UP (1972) (#1-150) (MARVEL) #41 Fine
MARVEL TEAM-UP (1972) (#1-150) (MARVEL) #42 Very Fine
MARVEL TEAM-UP (1972) (#1-150) (MARVEL) #54 Fine

MARVEL TRIPLE ACTION GIANT-SIZE (1975) #1 Good
MARVEL TRIPLE ACTION GIANT-SIZE (1975) #2 Good

MARVEL TWO-IN-ONE ANNUAL (1976) #1 Fine

MARVELS TPB (REMASTERED EDITION) (2018) #1 Near Mint/Mint

MYSTIQUE BY MCKEEVER ULTIMATE COLLECTION TPB (2011) #1 Fine
MYSTIQUE BY MCKEEVER ULTIMATE COLLECTION TPB (2011) #1 Very Good

NEW MUTANTS (1983) (#1-100) (MARVEL) #87 2ND PRT Near Mint/Mint

RED HULK: PLANET RED HULK TPB (2011) #1 Near Mint/Mint

RISE OF THE BLACK PANTHER TPB (2018) #1 Near Mint/Mint

SECRET WARS: BATTLEWORLD (2015) #1 Near Mint/Mint

SHE-HULK VOL. 3: JEN WALTERS MUST DIE TPB (2018) #1 Near Mint/Mint

SPIDER-MAN (1963) (AMAZING SPIDER-MAN) (#1-441) #375 NEWSSTAND Fine

STAR WARS (1977) (#1-107) (MARVEL) #38 Very Fine

THANOS: INFINITY CONFLICT HC (2018) #1 Near Mint/Mint

THOR: FOR ASGARD HC (2011) #1 Near Mint/Mint

TRANSFORMERS UNIVERSE (1986) #1 NEWSSTAND Very Good

ULTIMATE X-MEN TPB (2001) #1 10TH PRINT Near Mint/Mint

UNBEATABLE SQUIRREL GIRL VOL. 9: FALL LIKE DOMINOES TPB (2018) #1 Near Mint/Mint

UNCANNY X-MEN (2018) (#1-UP) (MARVEL) #1 CHIANG Near Mint/Mint
UNCANNY X-MEN (2018) (#1-UP) (MARVEL) #1 PACHECO Near Mint/Mint

VAULT OF SPIDERS (2018) #2 MARTIN Near Mint/Mint

WEB OF SPIDER-MAN (1985) (#1-129) (MARVEL) #18 Very Fine

WHAT IF... (1977) (#1-47) (MARVEL) #31 NEWSSTAND Fine
WHAT IF... (1977) (#1-47) (MARVEL) #43 NEWSSTAND Fine

WOLVERINE: DARK WOLVERINE VOL. 1: PRINCE TPB (2010) #1 2ND PRINT Near Mint/Mint

WOLVERINE: ROT PREMIERE HC (2012) #1 Near Mint/Mint

X-MEN VS. AVENGERS/FANTASTIC FOUR TPB (2011) #1 Near Mint/Mint

X-MEN: PHOENIX IN DARKNESS BY GRANT MORRISON TPB (2018) #1 Near Mint/Mint

DC
ACTION COMICS (1938) (#0-600, 643-904) (DC) #664 NEWSSTAND Fine

AMERICAN WAY: THOSE ABOVE & BELOW TPB (2018) #1 Near Mint/Mint

BATMAN VOL. 7: THE WEDDING TPB (2018) #1 Near Mint/Mint

BATMAN/TEENAGE MUTANT NINJA TURTLES (2015) #1 HASTINGS Near Mint/Mint

BATMAN: BEYOND VOL. 3: LONG PAYBACK TPB (REBIRTH) (2018) #1 Near Mint/Mint

BRAVE AND THE BOLD (1955) #115 CGC 8.0 Very Fine

DETECTIVE COMICS (1937) (#0-881) (DC) #552 NEWSSTAND Fine
DETECTIVE COMICS (1937) (#0-881) (DC) #568 NEWSSTAND Fine
DETECTIVE COMICS (1937) (#0-881) (DC) #572 NEWSSTAND Very Fine


DETECTIVE COMICS (1937) (#0-881) (DC) #588

DETECTIVE COMICS (1937) (#0-881) (DC) #588 Very Fine
DETECTIVE COMICS (1937) (#0-881) (DC) #592 Fine
DETECTIVE COMICS (1937) (#0-881) (DC) #596 Fine
DETECTIVE COMICS (1937) (#0-881) (DC) #704 GIVEAWAY Very Fine

DETECTIVE COMICS (2011) (#0-52) (DC NEW52) #32 BOMBSHELL Very Fine

GREEN LANTERN (1960) (#1-224) (DC) #180 NEWSSTAND Very Good
GREEN LANTERN (1960) (#1-224) (DC) #211 NEWSSTAND Fine
GREEN LANTERN (1960) (#1-224) (DC) #212 NEWSSTAND Fine
GREEN LANTERN (1960) (#1-224) (DC) #217 NEWSSTAND Fine
GREEN LANTERN (1960) (#1-224) (DC) #223 NEWSSTAND Very Fine

ISIS (MIGHTY ISIS) (1976) #1 Fine

JLA: NEW WORLD ORDER TPB (VOL. 1) (1997) #1 Near Mint/Mint

JONAH HEX (1977) #5 Good
JONAH HEX (1977) #21 Fine
JONAH HEX (1977) #23 Fine
JONAH HEX (1977) #25 Fine
JONAH HEX (1977) #27 Fine

JUSTICE LEAGUE OF AMERICA (1960) (#1-261) (DC) #85 Very Good
JUSTICE LEAGUE OF AMERICA (1960) (#1-261) (DC) #105 Very Good
JUSTICE LEAGUE OF AMERICA (1960) (#1-261) (DC) #114 Very Good
JUSTICE LEAGUE OF AMERICA (1960) (#1-261) (DC) #117 Very Good
JUSTICE LEAGUE OF AMERICA (1960) (#1-261) (DC) #118 Very Good
JUSTICE LEAGUE OF AMERICA (1960) (#1-261) (DC) #124 Fine
JUSTICE LEAGUE OF AMERICA (1960) (#1-261) (DC) #126 Very Fine
JUSTICE LEAGUE OF AMERICA (1960) (#1-261) (DC) #128 Very Good
JUSTICE LEAGUE OF AMERICA (1960) (#1-261) (DC) #129 Fine
JUSTICE LEAGUE OF AMERICA (1960) (#1-261) (DC) #132 Very Good
JUSTICE LEAGUE OF AMERICA (1960) (#1-261) (DC) #141 Fine
JUSTICE LEAGUE OF AMERICA (1960) (#1-261) (DC) #145 Fine
JUSTICE LEAGUE OF AMERICA (1960) (#1-261) (DC) #146 Fine
JUSTICE LEAGUE OF AMERICA (1960) (#1-261) (DC) #154 Fine
JUSTICE LEAGUE OF AMERICA (1960) (#1-261) (DC) #183 NEWSSTAND Good
JUSTICE LEAGUE OF AMERICA (1960) (#1-261) (DC) #184 NEWSSTAND Very Good
JUSTICE LEAGUE OF AMERICA (1960) (#1-261) (DC) #197 HOSTESS Very Fine
JUSTICE LEAGUE OF AMERICA (1960) (#1-261) (DC) #197 HOSTESS Fine

KAMANDI (1972) #9 Fine

KARATE KID (1976) #1 Very Good

LOIS LANE (1958) (#1-137) (SUPERMAN'S GIRL FRIEND) (DC) #40 Fair
LOIS LANE (1958) (#1-137) (SUPERMAN'S GIRL FRIEND) (DC) #104 Very Good
LOIS LANE (1958) (#1-137) (SUPERMAN'S GIRL FRIEND) (DC) #109 Very Good

RAGMAN TPB (2018) #1 Near Mint/Mint

RAVEN: DAUGHTER OF DARKNESS TPB (2018) #1 Near Mint/Mint

SHADOW (1973) (#1-12) (DC) #2 Very Good
SHADOW (1973) (#1-12) (DC) #3 Very Good

TEEN TITANS GO VOL. 5: FALLING STARS TPB (2018) #1 Near Mint/Mint

V FOR VENDETTA (1988) #1 Fine
V FOR VENDETTA (1988) #1 Very Fine
V FOR VENDETTA (1988) #2 Very Fine
V FOR VENDETTA (1988) #4 Near Mint/Mint
V FOR VENDETTA (1988) #6 Near Mint/Mint
V FOR VENDETTA (1988) #7 Near Mint/Mint
V FOR VENDETTA (1988) #8 Near Mint/Mint
V FOR VENDETTA (1988) #10 Near Mint/Mint

DARK HORSE COMICS
DARK HORSE PRESENTS (1986) #55 CGC 9.6 Near Mint/Mint
DARK HORSE PRESENTS (1986) #56 CGC 9.8 Near Mint/Mint

FIGHT CLUB 3 ASHCAN (2018) #1 Near Mint/Mint

SIN CITY: BIG FAT KILL #3 Very Fine

IMAGE COMICS
INVINCIBLE (2003) #105 Very Fine

MAESTROS TPB (2018) #1 Near Mint/Mint

SPAWN (1992) #1 Very Good


TEENAGE MUTANT NINJA TURTLES (1996) (#1-23) (IMAGE) #23

TEENAGE MUTANT NINJA TURTLES (1996) (#1-23) (IMAGE) #23 Fine

INDEPENDENTS
4001 A.D. (2016) #1 LOOTCRATE (Valiant Comics) Near Mint/Mint

AETHERIC MECHANICS (AVATAR) (WARREN ELLIS) (2008) #1 (Avatar Comics) Near Mint/Mint

ATMOSPHERICS COLOR TPB (AVATAR) (WARREN ELLIS) (2012) #1 (Avatar Comics) Near Mint/Mint

BAD SIGNAL (AVATAR) (2002) #2 (Avatar Comics) Fine

DARK BLUE COLLECTED EDITION (2001) #1 (Avatar Comics) Near Mint/Mint

DOCTOR WHO OFFICIAL DICTIONARY HC (2012) #1 (BBC Books) Near Mint/Mint

FIREFLY (2018) #1 C JONES (Boom Studios Publishing) Near Mint/Mint
FIREFLY (2018) #1 D QUINOB&W (Boom Studios Publishing) Near Mint/Mint

GAME OF THRONES HC (2012) #4 (DYNAMITE Entertainment) Near Mint/Mint

GRIMM FAIRY TALES: WONDERLAND TPB (2013) #1 (Zenescope Entertainment Inc) Near Mint/Mint
GRIMM FAIRY TALES: WONDERLAND TPB (2013) #1 (Zenescope Entertainment Inc) Fine
GRIMM FAIRY TALES: WONDERLAND TPB (2013) #1 (Zenescope Entertainment Inc) Very Fine
GRIMM FAIRY TALES: WONDERLAND TPB (2013) #2 (Zenescope Entertainment Inc) Fine
GRIMM FAIRY TALES: WONDERLAND TPB (2013) #2 (Zenescope Entertainment Inc) Very Fine

GRIMM FAIRY TALES: ZOMBIES & DEMONS TPB (2013) #1 (Zenescope Entertainment Inc) Fine

KORAK, SON OF TARZAN (1964) (#1-45) (GOLD KEY) #25 (Gold Key) Very Good

LAND OF THE GIANTS (1968) #4 (Gold Key) Very Good

LAWMAN (1959) #9 (Dell Publishing) Very Good
LAWMAN (1959) #11 (Dell Publishing) Fair

LONE RANGER (1948) (#1-145) (Dell Publishing) #143 (Dell Publishing) Very Good

MAGNUS ROBOT FIGHTER (1963) (#1-46) (GOLD KEY) #28 (Gold Key) Very Good
MAGNUS ROBOT FIGHTER (1963) (#1-46) (GOLD KEY) #36 (Gold Key) Fine
MAGNUS ROBOT FIGHTER (1963) (#1-46) (GOLD KEY) #42 (Gold Key) Fine


MANY GHOSTS OF DR. GRAVES (1967) #55

MANY GHOSTS OF DR. GRAVES (1967) #55 (Charlton) Fine

MONSTER HUNTERS' SURVIVAL GUIDE TPB (2011) #1 (Zenescope Entertainment Inc) Near Mint/Mint

RAINBOW BRITE (2018) #2 D CLASSVIR (DYNAMITE Entertainment) Very Fine

SAILOR MOON ETERNAL EDITION TPB (2017) #2 (Kodansha) Near Mint/Mint

SERGIO ARAGONES FUNNIES (2011) #2 (Bongo Comics) Near Mint/Mint

SONS OF ANARCHY (2013) #17 (Boom Studios Publishing) Near Mint/Mint

STRANGE KILLINGS TPB (2003) #1 (Avatar Comics) Near Mint/Mint

THEATER TPB (GRIMM FAIRY TALES) (2012) #1 (Zenescope Entertainment Inc) Fine
THEATER TPB (GRIMM FAIRY TALES) (2012) #1 (Zenescope Entertainment Inc) Very Good

V WARS (2014) #1 SUBSCRIPT (IDW Publishing) Very Fine
V WARS (2014) #1 SUBSCRIPT (IDW Publishing) Fine

WONDERLAND TPB (2018) #1 (Seven Seas) Near Mint/Mint

XENA WARRIOR PRINCESS TPB (1ST APPEARANCE COLLECTION) (1997) #1 (Topps Publishing) Near Mint/Mint