Free WALKING DEAD #1 - Mile High Comics Variant Edition!
Howdy!
As you may already be aware, I am an active participant in the LGBTQ civil rights movement through my position as the International Court System Imperial Crown Prince of the Americas. In that role, I was appointed as the national co-chair of the 2018 ICS Matthew Shepard Foundation fundraising effort. Being successful at this task is truly important to me because I not only support Dennis and Judy Shepard's (Matthew's parents...) efforts to pass legislation to assure civil rights for all Americans, but also because tomorrow (October 6th), marks the 20th anniversary of when young Matthew Shepard was beaten severely in a hate crime outside a bar near Laramie, Wyoming, and then left to die of exposure on a barb wire fence.
In case you are wondering how my efforts for the Matthew Shepard Foundation tie in with comics, I want to pass on that Robert Kirkman and Image Comics offered all comics retailers the opportunity to print their own variant edition of the original WALKING DEAD #1, complete with their own store logo on the cover! I have no idea of how many stores availed themselves of this wonderful opportunity, but Mile High Comics did so, but with only a tiny print run of 750 copies. We intentionally kept our print run of this iconic variant edition tiny because our past experience has proven to us that exceptionally small print runs on variant editions of comics greatly enhance their collectability, and thus lead to significantly higher long term demand in the secondary market. Simply put, anyone wishing to put together a complete set of all the WALKING DEAD #1 variants is going to have to somehow track down a copy of the ultra-rare Mile High Comics edition. Good luck with that...

WALKING DEAD #1 15th Anniversary Edition Mile High Exclusive

In any event, I am going to offer you two opportunities to reserve a copy of our extremely limited WALKING DEAD #1 variant edition before the official release date. The first is that you can simply order a copy from us for $19.95. So you know, we are donating 100% of the funds received for the first 100 copies of our variant edition directly to the Matthew Shepard Foundation, with the rest helping us to offset our printing costs. Please note that the official release date for our variant is Saturday, October 13th (which is also WALKING DEAD DAY!), so all copies reserved now will ship on the Monday following the event.
The second way that you can receive a copy of our WALKING DEAD #1 variant is to place any minimum $100 order with us (after all discounts) over this weekend, and then just ask for a free copy in "notes" section of our online order form. The only complication for you will then be that we then cannot ship your (entire) order to you until Monday, October 15th. Nonetheless, this is a great way to reserve a copy of one of our cool variants, while also being able to take advantage of our current 50% off NANETTE! codeword sale on back issues. In case you missed it, only new issues, a few variants, and our professionally-graded comics are excluded from the awesome NANETTE! half price back issues sale.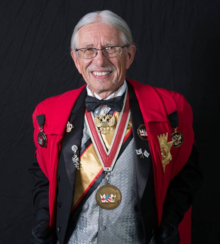 Imperial Crown Prince of the Americas

Well, that's it for today. I need to go away now and begin preparing for my appearance as the Imperial Crown Prince at tonight's Out-Of-Town show here in Cincinnati. I do want you to know, however, that before I left Denver (at midnight last night...) I worked for several hours at Jason St. and managed to locate 2,000! more excellent back issues for Pam and Will to grade for you today. As the list below already clearly illustrates, we have been buying some truly awesome comics collections of late.
Happy collecting!
Chuck Rozanski,
President - Mile High Comics, Inc.
October 5, 2018

Highlights from Premium New-In-Stock:
MARVEL

AMAZING SPIDER-MAN (1999) (#1-700.5) (MARVEL) #9

AMAZING SPIDER-MAN (1999) (#1-700.5) (MARVEL) #9 Fine
AMAZING SPIDER-MAN (1999) (#1-700.5) (MARVEL) #519 Near Mint/Mint

ARENA: FEEL THE TERROR GN (BRUCE JONES) (MARVEL GN) (1989) #1 Near Mint/Mint

AVENGERS (1998) (#0-84, 500-503) (MARVEL) #20 Very Good

AVENGERS: EMPEROR DOOM GN (1987) #1 Near Mint/Mint

AVENGERS: INITIATIVE (2007) #7 Fine

BIZARRE ADVENTURES (1981) #27 Very Good
BIZARRE ADVENTURES (1981) #28 Fine
BIZARRE ADVENTURES (1981) #29 Fine
BIZARRE ADVENTURES (1981) #30 Fine
BIZARRE ADVENTURES (1981) #31 Fine
BIZARRE ADVENTURES (1981) #31 Very Fine
BIZARRE ADVENTURES (1981) #32 Near Mint/Mint
BIZARRE ADVENTURES (1981) #33 Fine

BLACK PANTHER (1998) (#1-62) (MARVEL) #8 Near Mint/Mint
BLACK PANTHER (1998) (#1-62) (MARVEL) #9 Near Mint/Mint

BLACK WIDOW: THE COLDEST WAR GN (1990) #1 Near Mint/Mint

CABLE AND DEADPOOL (2003) #14 Near Mint/Mint
CABLE AND DEADPOOL (2003) #47 Fine

CAPTAIN AMERICA (2004) (#1-50, 600-619) (MARVEL) #13 Very Good
CAPTAIN AMERICA (2004) (#1-50, 600-619) (MARVEL) #32 Near Mint/Mint

CAPTAIN BRITAIN (1985) #1 Fine
CAPTAIN BRITAIN (1985) #2 Fine
CAPTAIN BRITAIN (1985) #3 Near Mint/Mint
CAPTAIN BRITAIN (1985) #3 Fine
CAPTAIN BRITAIN (1985) #4 Near Mint/Mint
CAPTAIN BRITAIN (1985) #5 Fine
CAPTAIN BRITAIN (1985) #6 Near Mint/Mint
CAPTAIN BRITAIN (1985) #7 Near Mint/Mint
CAPTAIN BRITAIN (1985) #8 Near Mint/Mint
CAPTAIN BRITAIN (1985) #9 Fine
CAPTAIN BRITAIN (1985) #9 Very Good

CAPTAIN BRITAIN (1985) #10 Near Mint/Mint
CAPTAIN BRITAIN (1985) #10 Very Good
CAPTAIN BRITAIN (1985) #11 Very Good
CAPTAIN BRITAIN (1985) #12 Very Good
CAPTAIN BRITAIN (1985) #13 Fine
CAPTAIN BRITAIN (1985) #14 Fine

CLOAK & DAGGER: PREDATOR & PREY GN (1988) #1 Near Mint/Mint

CONAN: SKULL OF SET GN (1989) #1 Very Fine

CONAN: WITCH QUEEN OF ACHERON GN (MARVEL GN #19) (1985) #1 Near Mint/Mint

DALPHA GN (D-ALPHA) (1990) #1 (Marvel Malibu/Ultraverse) Near Mint/Mint

DAREDEVIL/BLACK WIDOW: ABATTOIR GN #1 Very Fine

DAREDEVIL: LOVE & WAR GN (1986) #1 Fine

DAZZLER: THE MOVIE GN (1984) #1 Near Mint/Mint

DEATH OF CAPTAIN MARVEL GN (1982) #1 Very Fine

DR. STRANGE: SHAMBALLA GN (1986) #1 Very Fine

DRACULA: SYMPHONY IN MOONLIGHT & NIGHTMARES GN (1986) #1 Near Mint/Mint

DREADSTAR GN (1982) #1 2ND PRT Near Mint/Mint

ELRIC: DREAMING CITY GN (1982) #1 Near Mint/Mint

EPIC ILLUSTRATED (1980) #2 Very Good
EPIC ILLUSTRATED (1980) #13 Fine
EPIC ILLUSTRATED (1980) #26 Near Mint/Mint
EPIC ILLUSTRATED (1980) #26 Fine
EPIC ILLUSTRATED (1980) #27 Fine
EPIC ILLUSTRATED (1980) #28 Fine
EPIC ILLUSTRATED (1980) #30 Good

FOOLKILLER (2007) (#1-5) (MARVEL MAX) #3 Near Mint/Mint

FUTURIANS GN (MARVEL GRAPHIC NOVEL VOL. 9) (1983) #1 Near Mint/Mint


GALACTUS THE DEVOURER (1999) #2

GALACTUS THE DEVOURER (1999) #2 Near Mint/Mint

GAMBIT (1999) (#1-25) (MARVEL) #8 Near Mint/Mint

GAMBIT 1999 ANNUAL #1 Near Mint/Mint

GENERATION X (1994) (#1-75) (MARVEL) #55 Near Mint/Mint

GLX-MAS SPECIAL (2005) #1 Near Mint/Mint

HEARTBURST GN (VOL. 10) (1984) #1 Fine
HEARTBURST GN (VOL. 10) (1984) #1 Near Mint/Mint

HOWARD THE DUCK (1979) (#1-9) (MAGAZINE) #1 Fine
HOWARD THE DUCK (1979) (#1-9) (MAGAZINE) #2 Very Good

JHEREG GN (1990) #1 Fine

KA-ZAR: GUNS OF THE SAVAGE LAND GN #1 Very Good

KILLRAVEN GN (1983) #1 Near Mint/Mint

KNIGHTS OF PENDRAGON (1990) (#1-18) (MARVEL UK) #17 NEWSSTAND (Marvel United Kingdom Publishings) Near Mint/Mint
KNIGHTS OF PENDRAGON (1990) (#1-18) (MARVEL UK) #18 NEWSSTAND (Marvel United Kingdom Publishings) Near Mint/Mint

MARADA, THE SHE-WOLF GN (1985) #1 Fine

MARVEL COMICS INDEX VOL. 6: DOCTOR STRANGE #1 Fine

MARVEL COMICS INDEX VOL. 8A: CAPTAIN AMERICA #1 Fine

MARVEL COMICS INDEX VOL. 9A: X-MEN #1 Very Fine

MARVEL COMICS INDEX VOL. 9B: DAREDEVIL #1 Near Mint/Mint

MARVEL FANFARE (1982) #60 Very Fine

MARVEL MILESTONES: VENOM AND HERCULES (2005) #1 Near Mint/Mint

MARVEL PREVIEW (1975) #10 Very Good
MARVEL PREVIEW (1975) #20 Fine

MARVEL ZOMBIES (2005) #1 Near Mint/Mint

NEUROMANCER GRAPHIC NOVEL #1 Fine

NEW MUTANTS GN (MARVEL GN #4) (1982) #1 2ND PRINT Near Mint/Mint
NEW MUTANTS GN (MARVEL GN #4) (1982) #1 Very Fine

NEW X-MEN: ACADEMY X (2004) #44 Near Mint/Mint

NOVA (2007) (#1-36) (RICHARD RIDER) (MARVEL) #8 Near Mint/Mint

POWER PACK (1984) (#1-62) (MARVEL) #1 NEWSSTAND Very Fine
POWER PACK (1984) (#1-62) (MARVEL) #1 NEWSSTAND Fine

PUNISHER (1987) (#1-104) (MARVEL) #10 Very Fine

PUNISHER/BLACK WIDOW: SPINNING DOOMSDAY'S WEB (1992) #1 Fine

PUNISHER: BLOOD ON THE MOORS GN (1991) #1 HC Very Fine

PUNISHER: KINGDOM GONE GN (1990) #1 HB Fine

PUNISHER: RETURN TO BIG NOTHING (1989) #1 HB Very Good

QUASAR (1989) #59 Very Fine

RAVEN BANNER: A TALE OF ASGARD GN (1985) #1 Very Good

RETURN OF THE JEDI (1983) #4 Near Mint/Mint

REVENGE OF THE LIVING MONOLITH GN (1985) #1 Near Mint/Mint

ROCKET RACCOON (1985) (#1-4) (MARVEL) #1 Near Mint/Mint
ROCKET RACCOON (1985) (#1-4) (MARVEL) #1 Very Fine
ROCKET RACCOON (1985) (#1-4) (MARVEL) #2 Very Fine
ROCKET RACCOON (1985) (#1-4) (MARVEL) #3 Very Fine
ROCKET RACCOON (1985) (#1-4) (MARVEL) #4 Near Mint/Mint

ROGER RABBIT: THE RESURRECTION OF DOOM GN (1989) #1 Fine

ROM (1979) (#1-75) (MARVEL) #1 Fine
ROM (1979) (#1-75) (MARVEL) #1 NEWSSTAND Very Good
ROM (1979) (#1-75) (MARVEL) #14 NEWSSTAND Fine


ROM (1979) (#1-75) (MARVEL) #18

ROM (1979) (#1-75) (MARVEL) #18 Near Mint/Mint
ROM (1979) (#1-75) (MARVEL) #20 NEWSSTAND Very Fine
ROM (1979) (#1-75) (MARVEL) #23 NEWSSTAND Very Fine
ROM (1979) (#1-75) (MARVEL) #24 Near Mint/Mint
ROM (1979) (#1-75) (MARVEL) #25 Near Mint/Mint
ROM (1979) (#1-75) (MARVEL) #31 Near Mint/Mint
ROM (1979) (#1-75) (MARVEL) #32 Near Mint/Mint
ROM (1979) (#1-75) (MARVEL) #33 Near Mint/Mint
ROM (1979) (#1-75) (MARVEL) #34 Near Mint/Mint
ROM (1979) (#1-75) (MARVEL) #35 Near Mint/Mint
ROM (1979) (#1-75) (MARVEL) #36 Near Mint/Mint
ROM (1979) (#1-75) (MARVEL) #38 Near Mint/Mint
ROM (1979) (#1-75) (MARVEL) #38 NEWSSTAND Very Fine
ROM (1979) (#1-75) (MARVEL) #39 Near Mint/Mint
ROM (1979) (#1-75) (MARVEL) #40 Near Mint/Mint
ROM (1979) (#1-75) (MARVEL) #41 Near Mint/Mint
ROM (1979) (#1-75) (MARVEL) #45 Near Mint/Mint
ROM (1979) (#1-75) (MARVEL) #46 Near Mint/Mint
ROM (1979) (#1-75) (MARVEL) #47 Near Mint/Mint
ROM (1979) (#1-75) (MARVEL) #48 Near Mint/Mint
ROM (1979) (#1-75) (MARVEL) #50 Near Mint/Mint
ROM (1979) (#1-75) (MARVEL) #51 Near Mint/Mint
ROM (1979) (#1-75) (MARVEL) #53 Near Mint/Mint
ROM (1979) (#1-75) (MARVEL) #54 Near Mint/Mint
ROM (1979) (#1-75) (MARVEL) #55 Near Mint/Mint
ROM (1979) (#1-75) (MARVEL) #56 Near Mint/Mint
ROM (1979) (#1-75) (MARVEL) #58 Near Mint/Mint

ROM ANNUAL (1982) #2 Very Fine

SAVAGE SWORD OF CONAN (MAGAZINE) (1974) #179 Very Fine

SHE-HULK GN (1985) #1 Near Mint/Mint

SOMEPLACE STRANGE GN (JOHN BOLTON) (1988) #1 Fine

SPIDER-MAN (1963) (AMAZING SPIDER-MAN) (#1-441) #101 2ND PRT Near Mint/Mint

SPIDER-MAN/RED SONJA (2007) #4 Near Mint/Mint
SPIDER-MAN/RED SONJA (2007) #5 Very Fine

SPIDER-MAN: PARALLEL LIVES GN (1989) #1 Very Fine


SPIDER-MAN: SPIRITS OF THE EARTH #1 HB

SPIDER-MAN: SPIRITS OF THE EARTH #1 HB Fine

STAR SLAMMERS GN (MARVEL GRAPHIC NOVEL #6) (1983) #1 Near Mint/Mint

STARSTRUCK GN (1984) #1 Near Mint/Mint

SUPER BOXERS GN (MARVEL GRAPHIC NOVEL #8) (1983) #1 Near Mint/Mint

SUPER-VILLAIN CLASSICS (1983) #1 Very Fine

SWORDS OF THE SWASHBUCKLERS GN (1984) #1 Near Mint/Mint

THING (1983) (#1-36) (MARVEL) (FANTASTIC FOUR) #36 Very Fine

DC
ADVENTURE COMICS (1938) #403 Good

ALL-STAR BATMAN AND ROBIN THE BOY WONDER (2005) #1 SPECIAL ED Fine

ASTRO CITY: DARK AGE BOOK II (DC WILDSTORM) (2006) #4 (DC/Wildstorm) Near Mint/Mint

AZRAEL (1995) (#1-100) (DC) #56 Very Fine
AZRAEL (1995) (#1-100) (DC) #57 Very Fine

BATMAN & SUPERMAN: WORLD'S FINEST (1999) #1 Near Mint/Mint

BATMAN 80-PAGE GIANT (1998) #2 Near Mint/Mint

BATMAN ANNUAL (1961) (#1-28) (DC) #23 Near Mint/Mint

BATMAN: BIRTH OF THE DEMON HARDCOVER GN #1 Very Fine

BATMAN: DIGITAL JUSTICE HC (1990) #1 Near Mint/Mint
BATMAN: DIGITAL JUSTICE HC (1990) #1 Fine

BATMAN: GOTHAM COUNTY LINE (STEVE NILES)(SCOTT HAMPTON) (2005) #3 Very Fine

BLACK ADAM: THE DARK AGE (2007) #5 Near Mint/Mint

BRAVE AND THE BOLD MILLENNIUM EDITION #28 Near Mint/Mint


BRAVE AND THE BOLD MILLENNIUM EDITION #28

BRAVE AND THE BOLD MILLENNIUM EDITION #28 Very Fine

CATWOMAN (2002) (#1-83) (DC) #74 Near Mint/Mint

DEMON WITH A GLASS HAND GN (DC SCIENCE FICTION GN #5) #1 Fine

DOG MOON (ROBERT HUNTER FROM THE GRATEFUL DEAD) (1996) #1 (DC: Vertigo Press) Fine

DOOM PATROL (1987) (#1-87) (DC) (DC VERTIGO) #87 (DC: Vertigo Press) Near Mint/Mint

FLASH (1987) (#0-247) (DC) #100 DELUXE Near Mint/Mint

GREEN LANTERN (2005) (#1-67) (DC) #25 Near Mint/Mint

HELL ON EARTH GN (DC SCIENCE FICTION GN #1) (1985) #1 Fine

HELLBLAZER (1988) (#1-300) (DC VERTIGO) #215 (DC: Vertigo Press) Very Fine

LOBO (1993) (#0-64) (DC) #61 Very Fine

LOBO/DEADMAN: BRAVE & THE BALD (1995) #1 Near Mint/Mint

MAN OF STEEL (1986) (#1-6) (DC) #6 Near Mint/Mint

MERCHANTS OF VENUS GN (DC SCIENCE FICTION GN #4) (1986) #1 Fine

MILLENNIUM (1988) #3 NO MONTH Near Mint/Mint
MILLENNIUM (1988) #5 NO MONTH Very Fine

MISTER MIRACLE (1971) (#1-25) (DC) #5 Good

NORTHLANDERS (2007) #1 Near Mint/Mint

POWER OF SHAZAM (1995) #12 Very Fine
POWER OF SHAZAM (1995) #14 Near Mint/Mint
POWER OF SHAZAM (1995) #21 Near Mint/Mint
POWER OF SHAZAM (1995) #26 Near Mint/Mint
POWER OF SHAZAM (1995) #40 Near Mint/Mint

PREACHER (1995) #54 (DC: Vertigo Press) Near Mint/Mint

SCALPED (2006) #12 Very Fine

SINNERS GN #1 (DC: Piranha Press) Near Mint/Mint

SUPERBOY (1949) (#1-258) (DC) #115 Good
SUPERBOY (1949) (#1-258) (DC) #130 Good
SUPERBOY (1949) (#1-258) (DC) #141 Good
SUPERBOY (1949) (#1-258) (DC) #141 Very Good
SUPERBOY (1949) (#1-258) (DC) #144 Very Good
SUPERBOY (1949) (#1-258) (DC) #149 Fine
SUPERBOY (1949) (#1-258) (DC) #176 Fine
SUPERBOY (1949) (#1-258) (DC) #188 Fine
SUPERBOY (1949) (#1-258) (DC) #197 Very Good
SUPERBOY (1949) (#1-258) (DC) #198 Fine
SUPERBOY (1949) (#1-258) (DC) #198 JEWELERS Fine
SUPERBOY (1949) (#1-258) (DC) #199 Fine
SUPERBOY (1949) (#1-258) (DC) #201 Fine
SUPERBOY (1949) (#1-258) (DC) #202 Very Good
SUPERBOY (1949) (#1-258) (DC) #204 JEWELERS Very Good
SUPERBOY (1949) (#1-258) (DC) #204 Very Fine
SUPERBOY (1949) (#1-258) (DC) #205 Fine
SUPERBOY (1949) (#1-258) (DC) #206 Fine
SUPERBOY (1949) (#1-258) (DC) #207 Fine
SUPERBOY (1949) (#1-258) (DC) #221 Very Fine
SUPERBOY (1949) (#1-258) (DC) #238 Fine

SUPERGIRL (1972) (#1-10) (DC) #7 Very Good

SUPERGIRL (1993) (#1-4) (DC) #2 NEWSSTAND Near Mint/Mint

SUPERMAN (1939) (#1-423) (DC) #299 Fine
SUPERMAN (1939) (#1-423) (DC) #379 NEWSSTAND Very Good
SUPERMAN (1939) (#1-423) (DC) #414 Near Mint/Mint
SUPERMAN (1939) (#1-423) (DC) #418 Near Mint/Mint
SUPERMAN (1939) (#1-423) (DC) #419 Near Mint/Mint

SUPERMAN (1986) (#0-226, #650-714) (DC) #4 Near Mint/Mint
SUPERMAN (1986) (#0-226, #650-714) (DC) #5 Near Mint/Mint
SUPERMAN (1986) (#0-226, #650-714) (DC) #34 Near Mint/Mint
SUPERMAN (1986) (#0-226, #650-714) (DC) #37 Near Mint/Mint
SUPERMAN (1986) (#0-226, #650-714) (DC) #40 Near Mint/Mint
SUPERMAN (1986) (#0-226, #650-714) (DC) #42 NEWSSTAND Fine
SUPERMAN (1986) (#0-226, #650-714) (DC) #51 Near Mint/Mint


SUPERMAN (1986) (#0-226, #650-714) (DC) #66

SUPERMAN (1986) (#0-226, #650-714) (DC) #66 Very Fine
SUPERMAN (1986) (#0-226, #650-714) (DC) #73 Near Mint/Mint
SUPERMAN (1986) (#0-226, #650-714) (DC) #73 NEWSSTAND Near Mint/Mint
SUPERMAN (1986) (#0-226, #650-714) (DC) #73 Very Fine
SUPERMAN (1986) (#0-226, #650-714) (DC) #74 Near Mint/Mint
SUPERMAN (1986) (#0-226, #650-714) (DC) #75 Near Mint/Mint
SUPERMAN (1986) (#0-226, #650-714) (DC) #75 2ND PRT Fine
SUPERMAN (1986) (#0-226, #650-714) (DC) #75 3RD NEWS Very Fine
SUPERMAN (1986) (#0-226, #650-714) (DC) #75 NEWSSTAND Very Fine
SUPERMAN (1986) (#0-226, #650-714) (DC) #81 Near Mint/Mint

SUPERMAN & BATMAN: GENERATIONS II (2001) #4 Near Mint/Mint

SUPERMAN & SAVAGE DRAGON: METROPOLIS (1999) #1 Near Mint/Mint

SUPERMAN ADVENTURES (1996) #20 Near Mint/Mint
SUPERMAN ADVENTURES (1996) #21 Near Mint/Mint
SUPERMAN ADVENTURES (1996) #22 Near Mint/Mint

SUPERMAN ANNUAL (1986) #3 Near Mint/Mint

SUPERMAN: ALIEN CREATURES BOOK AND RECORD SET #1 Near Mint/Mint

SUPERMAN: LAST STAND ON KRYPTON (2003) #1 Near Mint/Mint

SUPERMAN: MAN OF STEEL (1991) #17 Near Mint/Mint
SUPERMAN: MAN OF STEEL (1991) #17 NEWSSTAND Near Mint/Mint
SUPERMAN: MAN OF STEEL (1991) #17 NEWSSTAND Very Fine
SUPERMAN: MAN OF STEEL (1991) #17 NEWSSTAND Fine
SUPERMAN: MAN OF STEEL (1991) #18 Near Mint/Mint
SUPERMAN: MAN OF STEEL (1991) #18 Very Fine
SUPERMAN: MAN OF STEEL (1991) #19 Near Mint/Mint
SUPERMAN: MAN OF STEEL (1991) #19 Fine

SWAMP THING (1972) (#1-24) #7 Very Good

SWAMP THING, SAGA OF (1982) #46 (DC: Vertigo Press) Near Mint/Mint
SWAMP THING, SAGA OF (1982) #56 (DC: Vertigo Press) Near Mint/Mint

TALES OF THE GREEN LANTERN CORPS (1981) #2 Near Mint/Mint
TALES OF THE GREEN LANTERN CORPS (1981) #3 Near Mint/Mint


TALES OF THE GREEN LANTERN CORPS ANNUAL (1985) #1

TALES OF THE GREEN LANTERN CORPS ANNUAL (1985) #1 Near Mint/Mint

DARK HORSE COMICS
CREEPY: LIMITED SERIES (1992) #1 Near Mint/Mint

DARK HORSE PRESENTS (1986) #88 Near Mint/Mint
DARK HORSE PRESENTS (1986) #89 Very Fine
DARK HORSE PRESENTS (1986) #90 Near Mint/Mint
DARK HORSE PRESENTS (1986) #91 Near Mint/Mint

FEAR AGENT: LAST GOODBYE (2007) #3 Near Mint/Mint
FEAR AGENT: LAST GOODBYE (2007) #4 Near Mint/Mint

HARD BOILED (MAGAZINE) (1990) #1 Near Mint/Mint
HARD BOILED (MAGAZINE) (1990) #2 Near Mint/Mint

HELLBOY: SEED OF DESTRUCTION (1994) #1 Near Mint/Mint
HELLBOY: SEED OF DESTRUCTION (1994) #2 Near Mint/Mint
HELLBOY: SEED OF DESTRUCTION (1994) #3 Near Mint/Mint
HELLBOY: SEED OF DESTRUCTION (1994) #4 Near Mint/Mint

HELLHOUNDS (1994) (#1-6)(DARK HORSE MANGA)(PANZER COPS) #1 Near Mint/Mint
HELLHOUNDS (1994) (#1-6)(DARK HORSE MANGA)(PANZER COPS) #2 Very Fine
HELLHOUNDS (1994) (#1-6)(DARK HORSE MANGA)(PANZER COPS) #3 Near Mint/Mint

PREDATOR: CAPTIVE (1998) #1 Near Mint/Mint

PREDATOR: HELL COME A WALKIN' (1998) #1 Near Mint/Mint
PREDATOR: HELL COME A WALKIN' (1998) #2 Near Mint/Mint

ROCKETEER ADVENTURE MAGAZINE (1994) #2 Near Mint/Mint

SUPERMAN VS. ALIENS (1995) #3 Near Mint/Mint

IMAGE COMICS
ARIA: MIDWINTER'S DREAM (IMAGE) (2001) #1 Near Mint/Mint

BAD PLANET (IMAGE) (STEVE NILES) (2005) #3 Near Mint/Mint

BOMB QUEEN (VOL.4) (SUICIDE BOMBER) (2007) #2 Fine

INFINITE HORIZON (2007) #1 Near Mint/Mint

INVINCIBLE (2003) #47 Near Mint/Mint

LOOKING GLASS WARS: HATTER M (2005) #1 Fine

SPAWN (1992) #85 Very Fine
SPAWN (1992) #103 Very Fine
SPAWN (1992) #104 Fine
SPAWN (1992) #151 VARIANT Near Mint/Mint
SPAWN (1992) #173 Very Fine

INDEPENDENTS
AMERICAN FLAGG! HARD TIMES GN (FIRST COMICS) (CHAYKIN) (1985) #1 SC (First Comics) Near Mint/Mint

ANGEL: AFTER THE FALL (IDW Publishing) (2007) #2 B (IDW Publishing) Near Mint/Mint

ANT UNLEASHED (BIG CITY COMICS) (2007) #1 (Big City Comics) Near Mint/Mint

ARCHAIC (FENICKX PROD) (2005) #7 (Fenickx Productions) Very Fine

ATOMIC ROBO (RED5 COMICS) (2007) #1 (Red 5 Comics) Near Mint/Mint
ATOMIC ROBO (RED5 COMICS) (2007) #3 (Red 5 Comics) Near Mint/Mint

BEOWULF GN (1984) #1 (First Comics) Near Mint/Mint

BETTY PAGES #2 (Pure Imagination) Near Mint/Mint
BETTY PAGES #3 (Pure Imagination) Very Fine
BETTY PAGES #5 (Pure Imagination) Very Fine

BIRTH CAUL #1 (Eddie Campbell Comics) Near Mint/Mint

BLACK DIAMOND (2007) (#1-6) (AIT/PLANET LAR) #5 (Ait/Planet Lar) Near Mint/Mint

BLACK SUMMER (2007) #0 WRAPAROUND (Avatar Comics) Very Fine
BLACK SUMMER (2007) #3 WRAPAROUND (Avatar Comics) Very Fine
BLACK SUMMER (2007) #4 (Avatar Comics) Near Mint/Mint

CARTOONS MAGAZINE (CAR TOONS) (1959) #7312 (PETERSON PUBLISHING COMPANY) Fine

COMICS REVUE (COMICS REVIEW #1-10) (1984) #42 (Magazine) Very Fine

COMICS SCENE SPECTACULAR #5 (Starlog) Very Fine

COMICS SCENE VOL. 2 MAGAZINE #5 (Starlog) Fine
COMICS SCENE VOL. 2 MAGAZINE #10 (Starlog) Very Fine
COMICS SCENE VOL. 2 MAGAZINE #19 (Starlog) Very Good
COMICS SCENE VOL. 2 MAGAZINE #24 (Starlog) Near Mint/Mint
COMICS SCENE VOL. 2 MAGAZINE #43 (Starlog) Very Fine
COMICS SCENE VOL. 2 MAGAZINE #44 (Starlog) Very Good
COMICS SCENE VOL. 2 MAGAZINE #45 (Starlog) Fine

COMICS SCENE YEARBOOK #3 (Starlog) Near Mint/Mint

CUTEY BUNNY SUMMER FUN SPECIAL #1 (Magnecom) Very Fine

CUTEY BUNNY'S PEARL HARBOR BEACH PARTY #1 (Rip Off Press) Near Mint/Mint

DOKTOR SLEEPLESS (2007) #2 (Avatar Comics) Near Mint/Mint

DRAFTED (2007) #1 (Devil's Due) Very Fine

E-MAN: DOLLY (2007) #1 (DIGITAL WEBBING) Near Mint/Mint

EVIL ERNIE (1998) #1 1/2 DELUXE (Chaos Comics) Fine

EXOTIC FANTASY (SKETCHBOOKS OF WILL MEUGNIOT) (1992) #1 (Eros Comix (Fantagraphics)) Near Mint/Mint

FASTNER & LARSON: ARCHITECTS OF FANTASY GN (1994) #1 (SQP, Inc.) Fine

FOLLOWING CEREBUS (2004) #6 (Win-Mill Productions) Near Mint/Mint

FURRLOUGH (1992) #1 (Radio Comix) Near Mint/Mint
FURRLOUGH (1992) #2 (Radio Comix) Near Mint/Mint

GATES OF EDEN MAGAZINE (1982) #1 (Fantaco Enterprises) Very Good

GYPSY (2005) #2 ADRIAN (Avatar Comics) Near Mint/Mint

HACK SLASH (2007) (#1-32) (DEVIL'S DUE) #5 B (Devil's Due) Near Mint/Mint

HATE (1990) #1 (Fantagraphics) Near Mint/Mint
HATE (1990) #7 (Fantagraphics) Near Mint/Mint

HATE ANNUAL #5 (Fantagraphics) Near Mint/Mint

HEAVY METAL (MAG) #9007 (Heavy Metal) Fine
HEAVY METAL (MAG) #9009 (Heavy Metal) Very Fine
HEAVY METAL (MAG) #9011 (Heavy Metal) Very Good
HEAVY METAL (MAG) #9103 (Heavy Metal) Fine
HEAVY METAL (MAG) #9105 (Heavy Metal) Fine
HEAVY METAL (MAG) #9203 (Heavy Metal) Near Mint/Mint
HEAVY METAL (MAG) #9405 (Heavy Metal) Very Fine

HEMBECK: THE BEST OF DATELINE (1979) #1 2ND PRINT (Eclipse Enterprises) Fine

HEROINES SHOWCASE ART PORTFOLIO (1985) #3 (COMICS HEROINES FAN CLUB) Near Mint/Mint

HOT ROD CARTOONS (MAG) #7311 (Petersen Publishing Company) Fine

JENNY FINN (2005) (#1) (ATOMEKA) (JENNY FINN: DOOM) #1 (Atomeka Press) Near Mint/Mint

LADY DEATH BIKINI SPECIAL (2005) #1 (Avatar Comics) Near Mint/Mint

LIBERTY COMICS (2007) #1 (Heroic Publishing) Near Mint/Mint

MENOMONEE FALLS GAZETTE NEWSPAPER (1971) #1 (STREET ENTERPRISES) Fine
MENOMONEE FALLS GAZETTE NEWSPAPER (1971) #2 (STREET ENTERPRISES) Fine
MENOMONEE FALLS GAZETTE NEWSPAPER (1971) #3 (STREET ENTERPRISES) Very Fine
MENOMONEE FALLS GAZETTE NEWSPAPER (1971) #4 (STREET ENTERPRISES) Fine
MENOMONEE FALLS GAZETTE NEWSPAPER (1971) #5 (STREET ENTERPRISES) Very Fine
MENOMONEE FALLS GAZETTE NEWSPAPER (1971) #6 (STREET ENTERPRISES) Very Fine
MENOMONEE FALLS GAZETTE NEWSPAPER (1971) #7 (STREET ENTERPRISES) Very Fine
MENOMONEE FALLS GAZETTE NEWSPAPER (1971) #8 (STREET ENTERPRISES) Very Fine
MENOMONEE FALLS GAZETTE NEWSPAPER (1971) #9 (STREET ENTERPRISES) Very Fine
MENOMONEE FALLS GAZETTE NEWSPAPER (1971) #10 (STREET ENTERPRISES) Fine
MENOMONEE FALLS GAZETTE NEWSPAPER (1971) #11 (STREET ENTERPRISES) Very Fine
MENOMONEE FALLS GAZETTE NEWSPAPER (1971) #12 (STREET ENTERPRISES) Very Fine
MENOMONEE FALLS GAZETTE NEWSPAPER (1971) #13 (STREET ENTERPRISES) Fine
MENOMONEE FALLS GAZETTE NEWSPAPER (1971) #14 (STREET ENTERPRISES) Fine
MENOMONEE FALLS GAZETTE NEWSPAPER (1971) #15 (STREET ENTERPRISES) Fine
MENOMONEE FALLS GAZETTE NEWSPAPER (1971) #15 (STREET ENTERPRISES) Very Good
MENOMONEE FALLS GAZETTE NEWSPAPER (1971) #16 (STREET ENTERPRISES) Fine
MENOMONEE FALLS GAZETTE NEWSPAPER (1971) #16 (STREET ENTERPRISES) Very Good
MENOMONEE FALLS GAZETTE NEWSPAPER (1971) #17 (STREET ENTERPRISES) Fine
MENOMONEE FALLS GAZETTE NEWSPAPER (1971) #18 (STREET ENTERPRISES) Fine
MENOMONEE FALLS GAZETTE NEWSPAPER (1971) #18 (STREET ENTERPRISES) Very Fine
MENOMONEE FALLS GAZETTE NEWSPAPER (1971) #19 (STREET ENTERPRISES) Fine
MENOMONEE FALLS GAZETTE NEWSPAPER (1971) #19 (STREET ENTERPRISES) Very Fine


MENOMONEE FALLS GAZETTE NEWSPAPER (1971) #20


MENOMONEE FALLS GAZETTE NEWSPAPER (1971) #20 (STREET ENTERPRISES) Fine
MENOMONEE FALLS GAZETTE NEWSPAPER (1971) #20 (STREET ENTERPRISES) Very Fine
MENOMONEE FALLS GAZETTE NEWSPAPER (1971) #21 (STREET ENTERPRISES) Fine
MENOMONEE FALLS GAZETTE NEWSPAPER (1971) #22 (STREET ENTERPRISES) Very Fine
MENOMONEE FALLS GAZETTE NEWSPAPER (1971) #23 (STREET ENTERPRISES) Fine
MENOMONEE FALLS GAZETTE NEWSPAPER (1971) #24 (STREET ENTERPRISES) Fine
MENOMONEE FALLS GAZETTE NEWSPAPER (1971) #25 (STREET ENTERPRISES) Very Fine
MENOMONEE FALLS GAZETTE NEWSPAPER (1971) #26 (STREET ENTERPRISES) Fine
MENOMONEE FALLS GAZETTE NEWSPAPER (1971) #27 (STREET ENTERPRISES) Fine
MENOMONEE FALLS GAZETTE NEWSPAPER (1971) #28 (STREET ENTERPRISES) Fine
MENOMONEE FALLS GAZETTE NEWSPAPER (1971) #29 (STREET ENTERPRISES) Fine
MENOMONEE FALLS GAZETTE NEWSPAPER (1971) #29 (STREET ENTERPRISES) Very Good
MENOMONEE FALLS GAZETTE NEWSPAPER (1971) #30 (STREET ENTERPRISES) Fine
MENOMONEE FALLS GAZETTE NEWSPAPER (1971) #31 (STREET ENTERPRISES) Fine
MENOMONEE FALLS GAZETTE NEWSPAPER (1971) #32 (STREET ENTERPRISES) Fine
MENOMONEE FALLS GAZETTE NEWSPAPER (1971) #32 (STREET ENTERPRISES) Very Good
MENOMONEE FALLS GAZETTE NEWSPAPER (1971) #33 (STREET ENTERPRISES) Fine
MENOMONEE FALLS GAZETTE NEWSPAPER (1971) #33 (STREET ENTERPRISES) Very Fine
MENOMONEE FALLS GAZETTE NEWSPAPER (1971) #34 (STREET ENTERPRISES) Fine
MENOMONEE FALLS GAZETTE NEWSPAPER (1971) #34 (STREET ENTERPRISES) Very Fine
MENOMONEE FALLS GAZETTE NEWSPAPER (1971) #35 (STREET ENTERPRISES) Very Fine
MENOMONEE FALLS GAZETTE NEWSPAPER (1971) #36 (STREET ENTERPRISES) Very Good
MENOMONEE FALLS GAZETTE NEWSPAPER (1971) #36 (STREET ENTERPRISES) Very Fine
MENOMONEE FALLS GAZETTE NEWSPAPER (1971) #37 (STREET ENTERPRISES) Fine
MENOMONEE FALLS GAZETTE NEWSPAPER (1971) #38 (STREET ENTERPRISES) Very Fine
MENOMONEE FALLS GAZETTE NEWSPAPER (1971) #39 (STREET ENTERPRISES) Fine
MENOMONEE FALLS GAZETTE NEWSPAPER (1971) #40 (STREET ENTERPRISES) Fine
MENOMONEE FALLS GAZETTE NEWSPAPER (1971) #41 (STREET ENTERPRISES) Fine
MENOMONEE FALLS GAZETTE NEWSPAPER (1971) #42 (STREET ENTERPRISES) Fine
MENOMONEE FALLS GAZETTE NEWSPAPER (1971) #43 (STREET ENTERPRISES) Fine
MENOMONEE FALLS GAZETTE NEWSPAPER (1971) #44 (STREET ENTERPRISES) Fine
MENOMONEE FALLS GAZETTE NEWSPAPER (1971) #45 (STREET ENTERPRISES) Fine
MENOMONEE FALLS GAZETTE NEWSPAPER (1971) #46 (STREET ENTERPRISES) Fine
MENOMONEE FALLS GAZETTE NEWSPAPER (1971) #47 (STREET ENTERPRISES) Fine
MENOMONEE FALLS GAZETTE NEWSPAPER (1971) #48 (STREET ENTERPRISES) Fine
MENOMONEE FALLS GAZETTE NEWSPAPER (1971) #49 (STREET ENTERPRISES) Fine
MENOMONEE FALLS GAZETTE NEWSPAPER (1971) #50 (STREET ENTERPRISES) Very Fine
MENOMONEE FALLS GAZETTE NEWSPAPER (1971) #51 (STREET ENTERPRISES) Near Mint/Mint
MENOMONEE FALLS GAZETTE NEWSPAPER (1971) #52 (STREET ENTERPRISES) Fine
MENOMONEE FALLS GAZETTE NEWSPAPER (1971) #53 (STREET ENTERPRISES) Fine
MENOMONEE FALLS GAZETTE NEWSPAPER (1971) #54 (STREET ENTERPRISES) Fine
MENOMONEE FALLS GAZETTE NEWSPAPER (1971) #55 (STREET ENTERPRISES) Fine


MENOMONEE FALLS GAZETTE NEWSPAPER (1971) #56


MENOMONEE FALLS GAZETTE NEWSPAPER (1971) #56 (STREET ENTERPRISES) Fine
MENOMONEE FALLS GAZETTE NEWSPAPER (1971) #57 (STREET ENTERPRISES) Very Fine
MENOMONEE FALLS GAZETTE NEWSPAPER (1971) #58 (STREET ENTERPRISES) Very Fine
MENOMONEE FALLS GAZETTE NEWSPAPER (1971) #59 (STREET ENTERPRISES) Fine
MENOMONEE FALLS GAZETTE NEWSPAPER (1971) #60 (STREET ENTERPRISES) Fine
MENOMONEE FALLS GAZETTE NEWSPAPER (1971) #61 (STREET ENTERPRISES) Very Fine
MENOMONEE FALLS GAZETTE NEWSPAPER (1971) #62 (STREET ENTERPRISES) Fine
MENOMONEE FALLS GAZETTE NEWSPAPER (1971) #63 (STREET ENTERPRISES) Fine
MENOMONEE FALLS GAZETTE NEWSPAPER (1971) #64 (STREET ENTERPRISES) Fine
MENOMONEE FALLS GAZETTE NEWSPAPER (1971) #65 (STREET ENTERPRISES) Fine


MICHAELANGELO (TEENAGE MUTANT NINJA TURTLES) (1985) #1 (Mirage Studios) Fine
MICHAELANGELO (TEENAGE MUTANT NINJA TURTLES) (1985) #1 (Mirage Studios) Near Mint/Mint


MIRACLEMAN (1985) (#1-24) (ECLIPSE) #15 (Eclipse Enterprises) Near Mint/Mint


MOBILE SUIT GUNDAM 0079 #1 (Viz Comics) Very Fine
MOBILE SUIT GUNDAM 0079 #5 (Viz Comics) Near Mint/Mint


MR. MONSTER ATTACKS #1 (Tundra Publishing) Near Mint/Mint
MR. MONSTER ATTACKS #2 (Tundra Publishing) Near Mint/Mint
MR. MONSTER ATTACKS #3 (Tundra Publishing) Very Fine


NECRON GN (1990) #2 SC (Catalan Communications) Fine


NEXUS (1981) (MAG) #1 BLK AND WH (Capital Comics) Fine
NEXUS (1981) (MAG) #2 (Capital Comics) Fine
NEXUS (1981) (MAG) #2 (Capital Comics) Very Fine


NIGHT MARY (2005) #4 (IDW Publishing) Near Mint/Mint


NINTENDO COMICS SYSTEM GN (1990) #1 (Acclaim/Valiant) Near Mint/Mint


PANTHEON (1995) (#-13) (LONESTAR) #5 (Lone Star Press) Near Mint/Mint


PRISON FUNNIES (2003) #1 (LEGION OF EVIL PRESS) Near Mint/Mint
PRISON FUNNIES (2003) #1 (LEGION OF EVIL PRESS) Very Fine
PRISON FUNNIES (2003) #2 (LEGION OF EVIL PRESS) Near Mint/Mint
PRISON FUNNIES (2003) #2 (LEGION OF EVIL PRESS) Very Fine


PROJECT A-KO SPECIAL PROMOTIONAL ASHCAN (1994) #0 (Antarctic Press) Near Mint/Mint


RARE BIT FIENDS (1994) #20 (King Hell Press) Fine


RAZORJACK (2001) #1 (Com X) Near Mint/Mint


ROBOTECH (1997) (#1-11) (ANTARCTIC PRESS) #7 (Antarctic Press) Near Mint/Mint
ROBOTECH (1997) (#1-11) (ANTARCTIC PRESS) #8 (Antarctic Press) Very Fine


ROBOTECH ANNUAL (1998) #1 (Antarctic Press) Near Mint/Mint


ROBOTECH: ROBOTECH ROMANCE (1996) #1 (Academy Comics) Fine


ROBOTECH: ROBOTECH THE MOVIE ADAPTATION (1996) #1 (Academy Comics) Very Fine


ROBOTECH: THE MACROSS SAGA (1985) #1 (Comico) Fine


ROCK 'N' ROLL COMICS VOL. 2: METALLICA (1989) #1 (Revolutionary Comics) Very Fine


ROG 2000 MAGAZINE (1982) #1 (Pacific Comics) Very Good


ROGER RABBIT: TUMMY TROUBLE GN (DISNEY MOVIE BOOK #1) (1989) #1 (Walt Disney Company) Fine


SACRED AND THE PROFANE GRAPHIC NOVEL #1 (Eclipse Enterprises) Very Fine


SHADOWMAN VOL. 3 (1999) #1 (Acclaim/Valiant) Near Mint/Mint


STAR TREK V: OFFICIAL MOVIE MAGAZINE (MAG) #1 (Starlog) Near Mint/Mint


STARLOG (MAGAZINE) #169 (Starlog) Fine
STARLOG (MAGAZINE) #201 (Starlog) Very Fine
STARLOG (MAGAZINE) #202 (Starlog) Very Fine
STARLOG (MAGAZINE) #203 (Starlog) Fine
STARLOG (MAGAZINE) #205 (Starlog) Near Mint/Mint


STARLOG PLATINUM EDITION SERIES #3 (Starlog) Very Fine


STRAY BULLETS (1995) (#1-40) (EL CAPITAN BOOK) #20 (El Capitan) Near Mint/Mint


SUSHI #1 (Shunga Comix) Very Fine
SUSHI #3 (Shunga Comix) Near Mint/Mint
SUSHI #4 (Shunga Comix) Very Fine
SUSHI #5 (Shunga Comix) Fine


TALES OF TERROR (1985) #1 (Eclipse Enterprises) Near Mint/Mint
TALES OF TERROR (1985) #2 (Eclipse Enterprises) Near Mint/Mint


TALES OF THE BEANWORLD (1985) #1


TALES OF THE BEANWORLD (1985) #1 (Eclipse Enterprises) Very Fine
TALES OF THE BEANWORLD (1985) #2 (Eclipse Enterprises) Very Fine
TALES OF THE BEANWORLD (1985) #3 (Eclipse Enterprises) Very Fine


TAWNY'S TALES (1990) #2 (Louisiana Leisure Print Dist.) Near Mint/Mint


TEENAGE MUTANT NINJA TURTLES (1984) (#1-62) (MIRAGE) #1 4TH PRT (Mirage Studios) Near Mint/Mint
TEENAGE MUTANT NINJA TURTLES (1984) (#1-62) (MIRAGE) #44 (Mirage Studios) Near Mint/Mint


TEENAGE MUTANT NINJA TURTLES MARTIAL ARTS TRAINING #3 (Solson Publications) Near Mint/Mint


VAMPIRELLA (MAGAZINE) (1969) #100 (Warren Publishing Company) Very Good


VISIONS (1992) #4 (Caliber Press) Near Mint/Mint