Free AVENGERS VS. X-MEN Comics
Howdy!




Avengers vs
X-Men #7

After two weeks of non-stop effort by over a dozen of our staff, our preparations for this year's massive San Diego Comic-Con International are nearly complete. We have sorted and priced over 70,000 highly desirable back issue comics and magazines for the convention, as well as nearly 50,000 new comics trade paperbacks and hardbacks. Since our 7 booths will only allow us to display about 30% of these inventory totals, however, we now have the challenging task ahead of us of deciding which items to actually pack for the convention. All facts considered, we are actually far ahead of where we've been at this same time in past years, so I am really rather pleased at our progress.


What makes me even more happy this year, is that our preparations for the convention have not significantly decreased the number of comics that Pam's Inventory team has been adding for you into our online inventory. In past years, and particularly during last year's forced move out of our old Fox St. warehouse, we had no choice but to divert some (or all) of our inventory team members into helping us to prepare for the convention. This year, we managed to keep a completely independent crew working on San Diego, while Pam's team was simultaneously sorting and grading upwards of 20,000 comics per week specifically for you to view on our website.




Avengers vs
X-Men #7
X-Men

All of the above having been said, the net result of our running with two inventory crews is that our New-In-Stock and Premium New-In-Stock listings from the past couple of weeks are fantastic! This greatly increased website selection is especially important right now because our 50% off JULY4TH codeword sale is in effect for you for the next week, and we really want you to be able to score great comics and magazines at half the prices listed on our website. Here are some links that will take you to the many thousands of highly desirable comics that Pam's team has just added into our inventory for you:


Marvel Comics New-In-Stock
DC Comics New-In-Stock
Image Comics New-In-Stock
Dark Horse Comics New-In-Stock
Independent/Small Press New-In-Stock
Trade Paperback/Graphic Novel/Hardbacks New-In-Stock


All items listed in New-In-Stock are available to you at 50% off when you type JULY4TH into the codeword line on our online order form except for books (which are already discounted for you at 40%-50% off right on our website...), new comics, non-comics items, and CGC-graded issues. All the rest of our existing eight million back issue comics, as well as almost all the New-In-Stock listings, can be purchased for half price this week when you utilize the JULY4TH codeword. Enjoy!




Avengers vs
X-Men #7
Avengers

My final item for today is another great AVENGERS VS. X-MEN giveaway offer. Issue #7 is releasing on Wednesday, and we ordered extra copies of all three primary covers specifically so that we could offer them to you as free incentives. Our offer for you is quite simple: place any minimum $20 order with us, and you can chose any one AVENGERS VS. X-MEN cover edition for free. Place an order for $50, or more, and you can ask (in the "notes" section of our online order form) for all three covers. The covers are as follows:


AVENGERS VS. X-MEN #7 Regular Cover
AVENGERS VS. X-MEN #7 X-MEN Cover
AVENGERS VS. X-MEN #7 AVENGERS Cover


Please enjoy these free comics, with our sincere thanks for your continuing support of our efforts on your behalf here at Mile High Comics...


Happy Collecting!

Chuck Rozanski,
President - Mile High Comics, Inc.
July 2, 2012
Advance Previews
of next weeks comics from
Archie Comics

P.S. All of our Denver-area stores will be open on July 4th from 10 AM - 3 PM, with a special 50% off sale in effect on all of our back issue comics, back issue magazines, backlist trade paperbacks, hardbacks, and graphic novels, as well as all of our toys and action figures. Our entire San Diego booth will be available in our Jason St. Mega-Store on July 4th (only!) at these incredibly steeply discounted prices. I will personally be at Jason St. that day from 10 AM to 1 PM, so please do try and stop by and visit with me!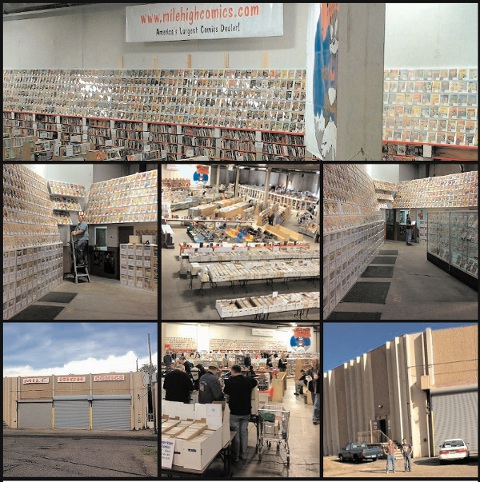 Jason Street Mega Store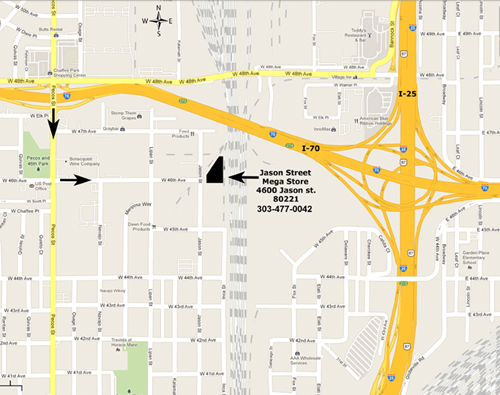 4600 Jason Street, Denver CO 80211 - 303-477-0042
Click here to view all of the Premium New-In-Stock


Click here to view all of the New In Stock


Click here to view all of the recently added Trade Paperbacks and HardCovers