All San Diego Comic-Con Comics
and Trade Paperbacks Half Price

Howdy!

All good news this morning! For starters, our San Diego display is rapidly pulling together, with over 3,000 more great back issue comics having been sorted just yesterday. With well over 25,000 Golden Age, Silver Age, Bronze Age, and scarce Modern Age comics already ready to ship, our San Diego comics display this year is going to be (by far!) the very best that we've ever taken to the show.

In addition to all the scarce comics and magazines that we are shipping to San Diego this year, we are also taking our usual huge wall display of trade paperbacks and hardbacks. Our last major shipment (4,000+ Dark Horse Comics trade paperbacks and hardbacks) arrived just yesterday, so our display is now complete. We do still have to build our full scale model of the San Diego display in our Jason St. warehouse, but now that all of the pieces and parts are here, it is just a function of pulling it all together. It still requires a lot of work, but at least we don't have to worry about not having enough stuff.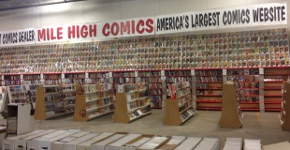 Jason St Mega Store

As a quick reminder, everyone who lives in the Denver area is going to be able to shop our entire San Diego inventory, before the convention even begins! Because we do not have to actually pack up the display for shipment until July 5th, we are going to open up our Jason St. Mega-Store on July 4th from 10 AM -3 PM, and let everyone have their pick at a straight 50% discount (with no minimums!) on all of our back issue comics, back issue magazines, backlist trade paperbacks, and even our entire in-stock inventory of action figures and toys. Once that one-day sale is over, however, everything heads for the convention, so visiting Jason St. on the 4th is your last opportunity for you to score some great bargains until after the covention ends.


Speaking of great bargains, our online supporters have exactly the same opportunities available right now as our Jason St. Buyers will have on the 4th. A great many of our best San Diego comics and magazines are already listed for you on our website, with a special emphasis on very popular genres of comics titles, such as AVENGERS, SPIDER-MAN, BATMAN, X-MEN, SUPERMAN, WONDER WOMAN, GREEN LANTERN, and many, many more. All of these back issues (along with our entire stock of eight million other back issue comics...) are available to you right now at 50% off when you utilize the JULY4TH codeword. Just type JULY4TH into the codeword line provided for you on our online order form, and our computer will then slash all of our prices in half for you on all qualifying items in your order.


While our 50% off JULY4TH codeword does not apply to new comics, books, non-comics items, and our CGC-Graded comics, I did think that I should mention that all of our backlist comics trade paperbacks and graphic novels are also on sale for you right now at 50% off (directly on our website), while our backlist hardbacks are on sale at 40% off. Please do bear in mind, however, that our San Diego inventory of both comics and books has to be packed up on July 5th, so you only have this upcoming weekend and the first couple of days of next week to take advantage of purchasing our San Diego items at half price before they leave for California. 'Nuff said...


Well, that's it for today. I now need to hustle to an appointment to buy yet another lateral file cabinet. We need 30 cabinets to hold all of our comics for our San Diego display, and as of right now we only have about 12 ready. I am going to be chasing all over the Denver region during this next week trying to find 18 more cabinets, in just five days. Wish me luck...


Happy Collecting!

Chuck Rozanski,
President - Mile High Comics, Inc.
June 29, 2012
Advance Previews
of next weeks comics from
Archie Comics

P.S. Two things I forgot to mention: first, our July 4th 50% off sale on backlist books, back issue comics, and all of our toys will also be in effect from 10 AM - 3 PM on the 4th (only!) at our Lakewood, Glendale, and Littleton stores here in Colorado. Second, a great many of our San Diego additions to our comics and book inventories can be quickly and easily be viewed via our New-In-Stock and Premium New-In-Stock links, both of which are huge for this past week. Enjoy!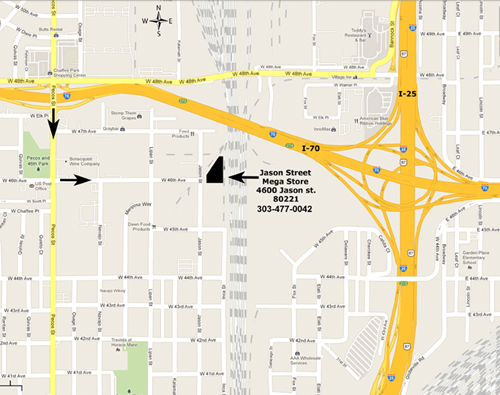 4600 Jason Street, Denver CO 80211 - 303-477-0042
Click here to view all of the Premium New-In-Stock


Click here to view all of the New In Stock


Click here to view all of the recently added Trade Paperbacks and HardCovers


Current Newsletter